Are you a customer of Halifax? Have you already registered for the Halifax online banking services or you are yet to make that decision?
Don't worry as I explain in this article all you need to know about their digital banking services.
Among other pillars that the banking industry is built on, convenience and integrity can not go unmentioned.
Banks have therefore invested a lot to achieve the two features mentioned above. Being an imminent bank in the world, Halifax Bank embraced the need for online banking.
The meaning of online banking is literally derived from the joined meaning of the two words, online and banking. It is banking without visiting a bank.
Banking, in this case, refers to all services you receive from a bank. This includes the primary services that are deposit and withdrawal of funds.
Read Also: How To Use Apple Pay For Your Business.
How To Register For Halifax Internet Banking Services
In case you need to register for Halifax online banking, it is quite easy. You need to first search 'Halifax online banking' on your browser.
The search is not tied. Thus, any search related to Halifax online banking will still work. After the search, you will be presented with a registration option. The registration process is as follows:
You enter your personal details first. The registration page will pop up with the required information. You don't need to strain over renumbering what will be required.
Identify your unique log in details. These are your username and the password. It is recommended that you choose an easy-to-remember and robust password. Often, you will need a communication device as a confirmation code may be sent to you.
Log in using your Halifax Online Banking details.
Undeniably, the process to register for Halifax online banking is highly simplified. With the improvement in efficiency and convenience, it will be a prudent step to register for online banking.
Halifax online banking, however, is not just like any other. There has been significant investment in the personalization of online banking.
The services and products offered are customized to suit clients. Furthermore, there has been development in the Halifax Online Banking App.
Suggested reading: The Hidden Secret Of WhatsApp Business.
How To Change Your Halifax Online Banking Password
As a Halifax user, you can change your login details online at any given time.
To do so, select "Your Profile" from the toolbar after you have signed in. You will see various options for changing your online banking details.
Here, you can choose the option of changing the password for your account.
You can follow the same steps to change your username or even your memorable login information.
Read this guide: FBC Internet Banking Guide.
Access Your Bank Statement From Anywhere
It is very easy to access your transaction history and find out where and what kind of transaction took place.
Visit the Halifax online banking login page and sign in to your account.
You have your available balance as well as the current balance.
Simply select the "view statement" and the account you want to display the transaction.
Just click on the actual transaction to see all the relevant information you need to know.
You can see information about paid-in cheques that are being processed, pending card transactions, and many more. You also get information about the actual location the transaction took place, the type of shop, and even how the payment was made.
Furthermore, Halifax gives you the option to print or download the statement of your online banking transaction in PDF format.
Find out the Top 20 Richest Countries In Africa.
Halifax Online Banking App
Halifax online banking App is available on Playstore as well as AppStore. You only incur little data usage in downloading the app. It has a file size of about 27mbs.
That is relatively a low cost compared to the benefits you enjoy. Updates are usually of small sizes, and you do not use a lot of data in updating the app.
Halifax online banking App supports the Android operating system as well as iOS. The majority of the world population uses these operating systems.
In case you use a rooted device, you can access Halifax online banking through your browser.
Halifax online banking App is famous for its sophisticated features. One thing that makes it popular is its homepage.
It is user-friendly and has a simple navigation. The complexity of banking is reduced to clicks of self-explanatory navigation buttons.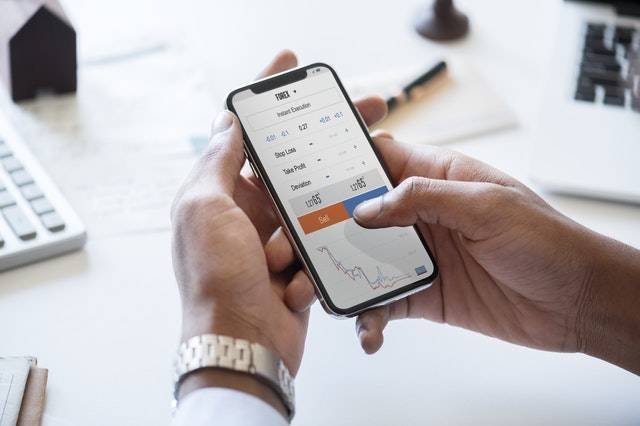 How To Sign Into Or Sign Out Of Your Halifax Online Bank Account
To sign in to your Halifax online bank account, visit the website sign-in page or use the Halifax App.
Enter your username and password and click continue to sign in.
You may choose to tick the "Remember my username on this computer" but if you are using a public or shared computer then this option is not advisable.
The next step for you to finish the signing in process is to enter your memorable information.
Here you need to enter three (3) characters that are generated for you.
This sign-in step adds another layer of security for easy online banking experience from Halifax.
If you have forgotten your memorable information, then you can follow another simple process to get the details.
Using the button at the top of the page, you can sign out of the Halifax online banking account at any time.
How To Recover Forgotten Password For Your Halifax Online Bank Account
Follow these steps to change your Halifax account password:
If for any reason you have forgotten your Halifax login details, simply click on the "Forgotten your password."
It is at the lower-left end of the main login page.
You will now be prompted to provide your username, full name, and date of birth.
Don't worry as this is a security check to reset your password.
It is important to note that you can reset your password alone or reset both the password and your memorable information.
How To Get Help With Your Halifax Online Banking
Follow these steps if you need help concerning your account or any inquiries you want to make:
If you are facing a problem with your bank account, you can get help right on your dashboard.
Select the "Help & Contact us" at the top bar of your account dashboard.
Choose from the drop-down menu the option that applies to you.
You can select "show me how to" if you need some helpful tools and information.
Select the option you need help with so that you follow the step-by-step guidance on screen.
Some of the options available include: Manage accounts, View online statements, Transfer money between Halifax bank accounts, Make payments, view and edit personal details, and more.
How To Check Your Halifax Bank Account Over The Phone
You can contact the Halifax customer service center on phone by calling them on 0345 602 0000 for assistance. If you are calling from outside the UK, use this number +44 (0) 113 279 8302. You need to let them know that you want to check your account balance. They will ask you for a few information about your account for security purposes before letting you know your current account balance.
Recommended Reading: Current Treasury Bill Rate In Ghana.
What Benefits Do You Enjoy With This Service?
Other key significant benefits of the banking app are:
The secured login for iPad. You can log in using your fingerprints.
A flexible App size.
The app resizes to fit well on any screen size.
There is no nagging of confirming your identity.
Halifax Bank is aware it is you.
Periodic updates are available.
You enjoy the late banking advancements as soon as they are out.
You can now deposit cheques with the app.
With the aid of your camera, then you can deposit cheques, and it clears within three days.
The app enables you to quickly report stolen or lost cards and order for new ones.
You can easily sign up.
The app has over 1 million downloads and over 80 thousand reviews.
Clients who have used it give it an astounding 97% rating in multiple account links, and a 96% in deposit and withdrawal of funds.
Amazingly, the app has even received an eighty-five percent rating in helping you decide on investments.
Suggested Reading: Review Of The Best Insurance Companies.
Reasons For Choosing Digital Banking Service
The reasons for Halifax Bank adopting online banking are obvious, the need for customer focus. Comprehensively, the benefits of online banking are discussed below:
Time-saving: In the peak days and times, you can avoid the long Halifax bank queues by banking online.
Moreover, you save on time if to reach the nearest Halifax Bank branch you face a traffic jam.
Peace of mind: The rush immediately after work to pay for bills is avoided.
Restlessness at lunch hour to go banking is scrapped off.
Unlimited Banking Hours: Online banking is available all day long for every day in a year.
There are no fears of closure during weekends and holidays.
Guaranteed security: Halifax online banking comes with an online banking guarantee.
In case of a loss incurred due to online banking, full compensation is offered.
Mobility in banking: In online banking, the bank becomes your phone.
As long as you have your phone with you, you can bank.
Even in the remotest of areas, you can enjoy banking services.
The coverage also extends over to international clients.
Ease of use: Mobile banking is literally meant for all.
Thus, it is less complicated and easy to understand.
Banking is hence reduced to clicks on easily understood options.
Read more on how to secure your internet bank account in this post.
Improvements In The Halifax Banking System
There are new advancements in Halifax online banking which make it an unbeatable banking experience. Notable inventions in online banking from Halifax bank include:
1. Cheque transaction: The Halifax online banking App supports transactions by cheque. This is a feature not available on many online banking platforms.
2. Mortgage management: Payment schedules can be viewed and planned for early in advance.
Read Also: The Ultimate Guide To Your E-Payslip.
So Which Banking Service Should You Trust?
The world is rapidly changing.
Banking is the major store of ever-increasing global wealth.
Halifax Bank has therefore invested in making sure that you are in line with the latest banking advancements.
Halifax online banking, as mentioned earlier, has been developed to help you stay in control of your banking experience.
A dedicated customer service team is always available to back you up in case you experience a problem during online banking.
There are also customer service options on the online banking platform from where you can ask for help.
The question & answer avenue is also available.
You can find answers to possible problems there.
The store of wealth is critical. An online guarantee, as mention before, ensures that you trust the online banking feature.
There is absolutely no inherent harm in online banking.
Try embracing Halifax online banking and enjoy the convenience of banking online.
Recommended reading:
This simple and easy article Was Last Updated on by Nana Abrokwa
Please you wish to visit this post "https://thebusinessalert.com/halifax-online-banking-customer-experience/" ocassionally for changes and updates that we will make to this article.
Check this ultimate guide: https://thebusinessalert.com/sunlearn-student-portal-login/
In the year 2022, we bring you the best of banking and money transfer experience. Just stay tuned for more articles.
Check this ultimate guide: https://thebusinessalert.com/irs-code-290/
Here is the main list of our latest guides for May 2022, check them: