Are you a customer who has registered for the Santander online banking?
That is a great idea!
For those in the cooperate world, the Santander business online banking is the best option for you.
So why banking online?
We are so busy doing one thing or the other. So for many, it is not so attractive to go to the bank if they have the option of making payments and transfers from their home or office.
Also, the problem of crime encourages the use of Internet banking services.
For security, some people prefer not to carry cash but make electronic payments.
That is why Santander online banking has brought so much relief to its customers.
In this article, we will walk you through all that you need to know to get the best out of what Santander has to offer on the internet banking platform.
READ ALSO: Top 20 Richest Countries In Africa.
Why Should You Register For Santander Online Banking?
Santander is a popular brand name, and you must have heard of it too. The bank offers one of the best online banking services around the world.
In the November 2016 survey, it was revealed by Matik that digital channels were the most popular means used by customers to open credit, checking, and savings accounts.
The figure represented 72% according to the report.
Euromoney and The Banker magazines recognized Santander Río (An Affiliate in Argentina) as the Best Bank in Argentina.
It was also awarded the prize for Best Digital Bank and Best Mobile Bank in Latin America by Global Finance magazine.
That tells you how reliable the "Santander Family" is. The Santander customer service is second to none.
Check this guide: CBZ Internet Banking Guide.
Do your banking quickly and securely over the Internet
Whether you are at home, work, or anywhere around the word – internet banking gives you direct access to your accounts around the clock.
All information about our banking activities can be accessed just a click of the button away. For those in the United States, the Santander US has great packages for your online needs.
Recommended reading: Ecobank Omni Internet Banking.
Santander Online Business Banking
Do you wish to spend your precious time managing your business instead of joining the long queue at the bank?
Then the Santander business online banking is the right package for you.
You can make payments, transfer money between accounts, and even check your account balance on the go with the Santander online business banking service.
Business banking allows you to work smarter and even more efficiently. It enables you to manage and control your business finances with ease and is much more flexible.
You can get details on individual transactions or view updates on account balance and transfers.
With the online business banking, you have the liberty of moving funds between multiple accounts, initiating standard and expedited payments, or setting up recurring payments whenever you want.
It is important to note that certain transactions attract extra fees. For example, Expedited Payments: $20, with daily cut off time of 5:30 pm.
Standard Payments (ACH): $7, with a limit of $5,000 per transaction per day, with a cut off time of 8:00 pm.
Here are some of the online banking benefits that await you as a customer.
Check out the Crate And Barrel Return Policy.
Benefits Of Using The Online Banking
Internet banking, in general, has a myriad of advantages over the conventional way. No wonder over 62 percent of people in the United States cited digital banking as their primary mode of banking.
Not only that but also a new survey conducted for American Bankers Asociation by Morning Consult also confirms that online and mobile banking represents the primary banking channels for 75% of Americans.

It is evident that all those who subscribe to the internet banking enjoy opportunities such as security, comfort, hassle-free transfers, and withdrawals among others.
The U.S. consumers pay almost 14.7 billion bills each year, and they sell out approximately $3.9 trillion.
Of those, 2.2 billion are paid online via a financial institution's website or mobile apps. So you can see a lot of people are making money online with digital banking.
In addition to the above, Santander online services provided additional benefits such as:
You can transfer money, shop with Apple Pay, pay bills, book flights, and deposit checks anywhere anytime as long as there is an internet connection.
Activate your credit and debit cards on the go.
Report lost or stolen cards and also put them on hold anywhere anytime.
You have the liberty to customize your alerts.
Now the big one. If you lose your money to fraud from unauthorized activity, the bank will compensate you.
You will receive an alert when your balance is running low.
Read more about the best insurance companies I have compiled.
Santander Online Banking UK
Santander UK internet banking users reached approximately 4.6 million, as a result of tremendous enhancement in customer experience.
The company invested in new technologies such as voice banking capabilities and a digital end-to-end mortgage application process, which could be completed in under an hour.
All these features made the digital platform much more attractive to both existing and new customers.
Read also: Bingle Car insurance Guide.
Requirements For Santander Online Registration
To register for online and mobile banking registration, you need the following:
A valid phone number
A credit/debit/ savings account number and sort code
Social Security Number
An active Email address
However, if you don't have any of them, you can call them. You have to call them during their opening hours which depends on the country.
How To Register For Santander Online Banking
Many people face problems registering for internet banking especially on the mobile app. I can assure you that it should not be the case at all. First, you need to know how to signup or login to your account in a proper way.
It is easy to register for a personal or business account without any difficulties.
You have to follow the steps below to register and set up the Santander internet banking service successfully:
Visit www.santanderbank.com to download the bank's mobile app.
Go to the Enroll Now tab.
Click on the "First Time User."
You will be prompted to set it up with your details.
Follow the prompts to complete your first-time login process.
It includes filling a short registration form.
You can also register on your tablet, laptop, or desktop by following the steps below:
Visit www.santanderbank.com
Click on the "Enroll Now" link
Follow the prompts to set up your account by entering the required details in the short registration form.
Whether you choose to register from your laptop or your mobile phone, the registration form is short.
Find out the Richest Man In Africa According To 2019 Forbes Billionaire List.
How To Get, Download, Or Print Santander Online Bank Statement
Most people wonder how they can download the Santander bank statement. But that, in reality, is pretty easy to do. It is true that you can have access to your bank statement up to twenty-five (25) months of your deposit statements.
You can actually save, view, and print out these bank statements.
To view your Santander bank statement online, follow these steps:
Login to your Santander online banking account.
Select the specific account you want to view or print.
Click on the Statements & Documents link from the menu on the left.
Click on Next to get to the statement you wish to print.
Your statement will now open in a separate window.
If you want to print the bank statement, then select File at the top left corner of the page and click on Print.
You need to connect a printer to get the hardcopy of your statement.
Moreover, you no longer need to request your bank statement at the local branch since you have access to the pdf version online.
You can also save your Santander online statement as a pdf file. But before you do that, you need a pdf reader like Adobe Acrobat Reader 4.0 and above.
Cost Of Operations In Internet Banking
To carry out activities through online banking, you only need to have a checking account or a payroll account in a bank.
This way, it works as an axis account (that is to say that the operations of deposits or payments are made from it).
The costs of using Internet banking are variable but in general very accessible and in some cases, it is cheaper than doing the same operation using the ATM.
For example, the balance query is limited in ATMs but has no limits when the same transaction is done on the Internet.
What you should pay attention to is that there are fees charged or to use some Internet banking services, the most common being the same day transfers through the system.
How To Secure Your Santander Bank Account
You do not need to do much to secure your Santander account because it is already secure. Santander does not take security issues lightly. Security has the highest priorities with them.
The identities of their customers are verified through several security measures. These security measures are designed according to the standards stipulated by the regulators of the financial industry.
All the information exchange between Santander and their customers is done over a platform that is built on super-strong standard encryption technology.
Here is the bomb, if after taken the necessary security measures and you become a victim of unauthorized, fraudulent financial transactions that led to the loss of money from your Santander account, you will be compensated.
It is also possible for you to misplace your card or for your card to get stolen.
In that case, immediately you realize it, you have the chance to put the account on hold from your mobile app.
So if the thief tries to use the card, he won't succeed.
Related article: Ecobank Transfer Code For Nigeria.
Santander One Pay FX App
The Santander One Pay FX app is an excellent online banking app design for customers to send money abroad.
One Pay FX app is only available for the Apple iPhone users with iOS 10 and above.
If you have the Santander One Pay FX, you can make a regular international transaction to family and friends abroad.
To use One Pay FX you need the following:
An iPhone running iOS 10+.
Santander Online or Mobile Banking.
A Santander debit card registered with Apple Pay.
Read more about how to protect your account in this post.
What Can You Do As A Client?
While Santander has done its part in securing your account, you also have to do your part by taking the following general safety precautions.
Sign new cards immediately to make it difficult for any other person to present the card as his.
Don't leave your card permanently in your wallet so that if it gets picked, your card will not go with it. It will also prevent you from impulse buying.
Once you hand your card over for payment, it is necessary to keep your eyes set on it until it is returned to you.
Never lend your card to anyone including your friend. It is possible that when in a difficult position, you gave your card to someone to help you do some shopping, reset the password immediately you get it back.
Don't leave any of your receipts lying around.
Be safety conscious. The only reason a lot of people are not into stealing is that they don't want to go to jail not because they are sincere. If they are sure they won't get caught, they will defraud people when the opportunity arises.
Most importantly, never discuss your finances with friends or colleagues.
Read the guide on using WhatsApp Business for entrepreneurs.
Santander Bank Account Fraud
25% of businesses are affected by fraud, while total fraud losses to the United Kingdom SMEs were estimated at £19bn last year. It means that every type and size of the business is at risk of these scams.
Karen Tyler, Head of Fraud at Santander, said: Scams against individuals can be devastating, it is therefore so important that people are aware of the different types of scams and take steps to protect themselves.
According to a survey by Santander, three-quarters of people at the age of 55 and above are concerned about being caught out by scammers.
One in every five persons says they have fallen victim to an attempted scam in the last year.
Almost 40% have accepted that they do not know the means by which any of the most common scams work.
As a result of that, Santander launches yearly fraud awareness campaigns.

Through fake emails, criminals seek to obtain personal information to commit fraud.
The fake email tells users that their "client code was temporarily blocked" and asks them to enter their details to "reactivate."
This technique, known as phishing, is used to steal personal information, as it directs the user to fake sites in which they request your login details.
The requested details include name, address, passwords, personal identification number (PIN), bank account number of credit or debit cards, among others.
Recommended reading: MiLife Insurance Company Ghana.
Can Phishing Scams Be Detected?
The phishing is usually detected because it always arrives in mass mailings, and uses the official image of a financial institution.
Also, the message indicates transfers retained by large amounts or that it is required to update user information, contain links that lead to a fake site and request personal data.
Take note that neither the financial institutions nor Visa or Mastercard request personal data from their clients or the verification of their accounts by email.
As has always been the case, the Santander secured online banking services will always keep you out of trouble.
How To Protect Your Santander Bank Account From Fraud
To prevent any person from being a victim of fraud when using the electronic banking service:
Do not make financial transactions on computers meant for public use.
Change your passwords on a regular basis.
Use passwords that are easy to remember, but difficult to guess.
Try to use different passwords, if you have Internet banking service, in more than one financial institution.
Disable the option "remember passwords" in the Internet banking service, so you can prevent someone from accessing your online banking.
Try not to leave the computer when you have an internet banking session open, or leave the Token at hand.
Suspect emails that request personal information.
Related reading: Ecobank Ghana Customer Guide.
How To Report Online Fraud To Santander
If you have questions, go to a branch or contact the customer service number of the financial institution.
In case you have any doubt about the issues of this fake email in the name of Santander or in case you need to clarify or resolve a question, you can log in to the official Santander website.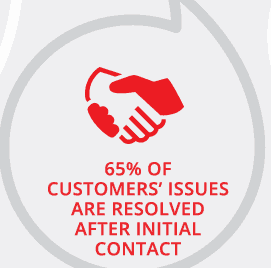 If you are in the United States, you can follow this link to report the incidence of fraud with your bank account.
However, if you are in the UK and you have a problem with lost or stolen credit cards, reporting fraud, need technical support, or suspicious emails visit this page for contact numbers and assistance.
In conclusion, if you follow all the security tips above and Santander does its part, the chances of losing money to fraud will be close to zero.
That is why Businessinsider agrees that  57% of customers do their banking online on a weekly basis, while on the contrary, just 14% visit the bank in a week.
That means we find more banks o the internet than we see them in our neighborhood.
This simple and easy article Was Last Updated on by Nana Abrokwa
Please you wish to visit this post "https://thebusinessalert.com/santander-online-banking-guide/" ocassionally for changes and updates that we will make to this article.
Check this ultimate guide: https://thebusinessalert.com/sunlearn-student-portal-login/
In the year 2022, we bring you the best of banking and money transfer experience. Just stay tuned for more articles.
Check this ultimate guide: https://thebusinessalert.com/irs-code-290/
Here is the main list of our latest guides for May 2022, check them: