To make it simple for you, flight miles are loyalty programs offered by airlines. When enrolled in these mileage programs, the passenger accumulates points or credits ( miles) each time he/she travels on company flights or purchases some product or service from the partner stores.
Once you have achieved several miles, you can exchange them for a new ticket or even for different services and products.
The number of miles needed to make the change and the type of benefit offered vary from company to company.
Difference Between Status Miles and Award Miles:
Before you collect status miles, you have to fly with a particular airline, and once you have acquired a certain status, then you can enjoy certain privileges.
These privileges include additional luggage, access to the lounge, business check-in, fast lane, and more.
On the other hand, award miles may be used to get free flights and also to upgrade flights. Award miles usually expire after 12 to 36 months.
In some cases, they don't have an expiry date.
The points or miles you accumulate have a value of their own. Once you have accumulated enough miles, you can exchange them for airline tickets and other benefits.
This includes upgrades on your flights, hotel stays, car rentals, etc.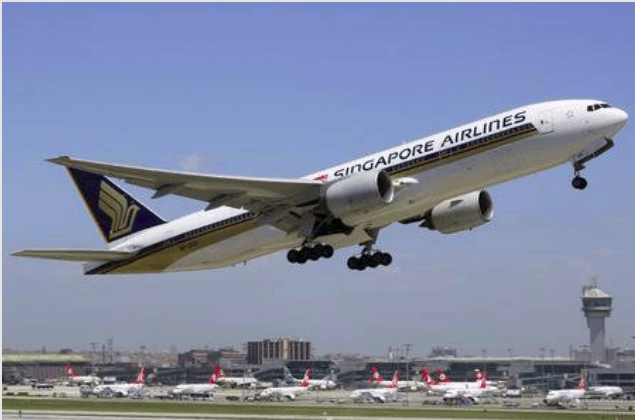 How to participate in flight miles
Each airline has a different plan, but all agree on one thing. To add the most miles, you must make expenses with your credit card. The two modalities that exist are:
Directly with the airline: You accumulate miles in a frequent traveler's account, each time you use the services of the airline. It is the most convenient for people who travel very frequently.
Through the bank: You add up points with your credit card each time you make a purchase or a payment. Then you can redeem the points for the packages in the airline associated with the plan. It is the most convenient mode if you are not a frequent traveler.
How to Register And Earn Flight Miles
Registration can be done on the website of the chosen company. After registration, you will receive a registration number.
This will act like a checking account, where the miles will be deposited.
This number must be presented whenever a flight is booked, or check-in is made. Only then will miles be counted.
To track everything, just check your account at the site where the registration was made.
AAdvantage, for example, is loyalty or frequent flyer program for American Airlines. It is a free program, and by signing up you can earn a range of benefits and gain the ability to earn free flights.
How to earn your miles With Frequent Flights
As we have already said, the first step to accumulate miles is stick to the chosen company. Is it possible to register with more than one airline?
Yes, it is possible.
However, you need to know how to manage all of this, so you do not get lost.
This is because it is no use having several miles spread between different airlines.
The suggestion, in this sense, is to change programs only when it is not more profitable.
Therefore, it is worth analyzing very well all the regulation of the company before joining as a trusted passenger.
How to earn if not a frequent traveler
Depending on the airline and the bank, credit card purchases can earn miles.
To take advantage of this, choose a card that offers better conditions to make the exchange or obtain points.
It is also necessary to check if the chosen card is an airline partner.
Make sure it allows the purchase of flights, regardless of whether you are a client of the airline or not.
Most of the banks have an agreement with an airline or a group of associated airlines.
And almost all airlines have a frequent flyer program.
You can use online flight miles calculators to always check how much your miles are worth and how to redeem it.
For this, you must ensure that your bank has an agreement with an airline or group of airlines and that this agreement is convenient.
Each card and airline has a different mileage accumulation system.
Also, even if your bank offers that plan, it is possible that the modality of your credit card does not include the miles plan.
United MileagePlus is another fantastic service offered by United Airlines miles for its customers.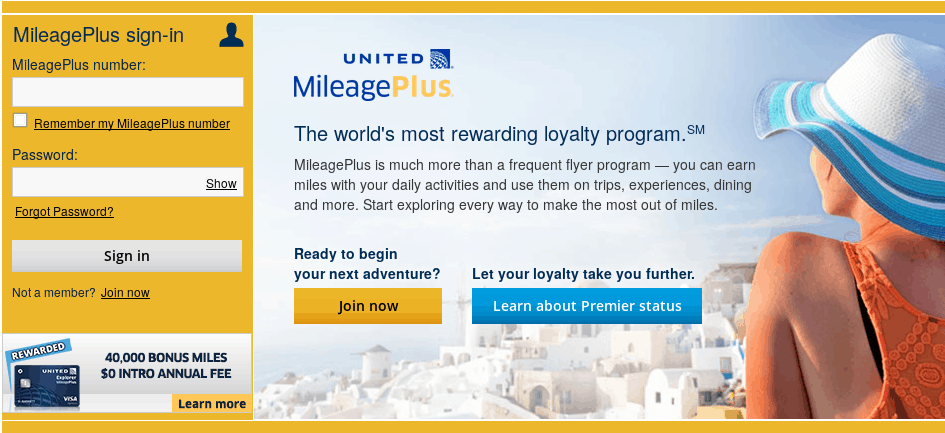 In that case, you have to request for it. If you are not a member of any airline, a frequent flyer account will be enabled instantaneously.
This will allow you to accumulate miles each time you make an expense with your credit card. The sum of miles is calculated differently according to the bank.
In some banks adhering to the mileage, the plan is rewarded, but this depends on the package you have selected and the promotions of the moment.
Tips on how to add miles to your Credit Card
Before hiring a credit card, find out what are the current promotions with respect to the miles plans, and how valid these promotions are.
Verify if they award points with any type of consumption or if there are restrictions.
And if you have several credit cards, make sure you make the most of your purchases with the credit card associated with the miles plan.
Check the expiration date of your miles.
Accumulated miles expire after a certain period of time if your account is inactive (that is if you do not record any type of movement).
Do not forget to check the rules and conditions of your miles plan.
Tips for using a credit card to accrue air miles
Generally, 1 point is equivalent to 1 mile, but this is not always the case.
There are cards in which 1 mile equals 1.25 points – or more.
Therefore, keep in mind that in these cases, the number of points will not always equal the miles acquired when making the exchange. That is, you will need more points to get a certain amount of mile.
This is true for some cards.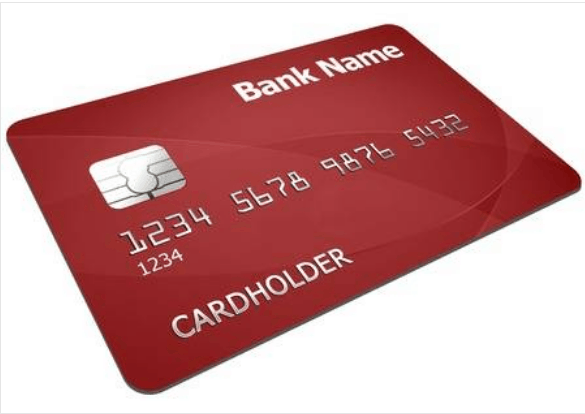 Another issue that should be noted is that each card may require a minimum of points for the conversion to be made.
Santander, for example, only converts to miles when the traveler gets at least 15,000 points. Delta flight also has a very interesting policy.
Eventually, some banks conduct promotions and increase the conversion value in points for every $ 1.
Keep an eye on your bank's website and social networks so you do not miss out on those extra points!  For example, American airlines provide flight miles to over 1000 destinations worldwide.
It is also worth remembering that some banks offer credit cards for the sole purpose of converting the amount spent in miles.
How to spend your flight miles
With enough miles accumulated, you are ready to redeem them. The main objective of those who accumulate miles is to exchange them for free air tickets.
But miles can also be used to get upgrades (that is, buy a ticket in economy class and use the miles to travel in business class or first class) or as part of ticket payment.
Instead of letting a large amount accumulate, use your miles whenever possible.
Points may be valid for up to three years, but within this time period, much can happen.
To avoid losing the benefit, keep an eye on promotions and schedule trips in advance.
For passengers enrolled in loyalty programs, airlines offer award tickets that can be purchased by exchanging points.
Before using the miles, though, it's worth checking out flight promotions on other airlines.
In this way, the traveler can purchase cheap tickets and still leave their spots reserved for another occasion.
Another important care to take before taking advantage of the benefit is to make sure that you can travel on the date chosen for boarding and disembarking.
This is because it is even more complicated to change dates when tickets are purchased through mileage.
The purchase of airline tickets with miles can be made on the company's website in the section dedicated to the loyalty program.
Generally, it is in this same place that the passenger follows the movements of your account, checking points accumulated, redemptions made, and promotions.
Recent article:
This simple and easy article Was Last Updated on by Nana Abrokwa
Please you wish to visit this post "https://thebusinessalert.com/how-best-can-you-earn-flight-miles/" ocassionally for changes and updates that we will make to this article.
Check this ultimate guide: https://thebusinessalert.com/sunlearn-student-portal-login/
In the year 2022, we bring you the best of banking and money transfer experience. Just stay tuned for more articles.
Check this ultimate guide: https://thebusinessalert.com/irs-code-290/
Here is the main list of our latest guides for May 2022, check them: