Are there business ideas in Africa that investors and budding entrepreneurs can take advantage of?
The answer is pretty obvious and a definitive YES!
Africa is a growing continent that has great potential and natural resources. Because there are many business opportunities in Africa, most entrepreneurs are now venturing into the continent.
They take this opportunity not only to gain money but also to improve the lives of the people in that region.
To be a successful entrepreneur in Africa, you have to look beyond the resources the continent offers, the Gold, Diamond, Copper, Oil, Timber, and many other resources.
Instead, look at the problems the content is facing and how to solve them.
This will not only earn you money and make your business successful. It also helps to create value and touch the lives of the people in Africa.
Here is the list of Africa Business Ideas.
Before you start any business venture, you need to consider which country is best for business in Africa?
Recommended reading: WhatsApp for Business – How to set up and use on Android and iPhone.
In this article, we will look at the top 20 business opportunities that an entrepreneur can pursue and become successful in Africa;
1. Start Agribusiness In Africa
Are you ready to make money in Africa?
Choose agriculture.
Across the world, most farmers are financially stable, but not in Africa.
There are huge business opportunities for African youth graduates in the field of Agriculture and Agribusiness.
And that was the conclusion of the 2-day African Youth Agripreneurs Forum that was held in April 2017 in Ibadan, Nigeria.

Helping the African Youth and other entrepreneurs achieve this objective is rarely implemented.
But wait, is agribusiness in Africa really worth the investment?
Studies have shown that agribusiness plays an enormous role in economic development. It contributes to a more significant portion of GDP, foreign exchange earnings, as well as employment opportunities in many developing countries.
The trend in Africa is pretty obvious.
Agriculture accounts for more than 25% of the African Continent's GDP and nearly 70% of all employment in Africa.
Africa To Overtake Asia
According to the United Nations, Africa's economic performance over the last decade has been remarkable, having reached an average growth of 5%.
If this growth is maintained, projections indicate Africa's GDP should increase approximately threefold by 2030 and seven-fold by 2050, outstripping Asia's.
This makes it a massive opportunity for entrepreneurs who want to invest in Africa and especially in the field of agriculture.
It is no wonder why the World Bank Group increased its Annual Agriculture Investment from $4.1 billion to $6.1 billion.
In Africa alone, the IFC is on a 5-year program to increase its investments in the agricultural sector to over $2 billion.
They can't get it wrong, as they have a reason for that.
Africa imports most of her food yet most parts of the continent has favorable conditions for farming.
Farming in Africa is practiced on a small scale by poor farmers who have no access to modern farming methods and no capital to improve their agriculture.
Investing in farming in Africa will not only earn you money but also create job opportunities for the locals as well as increase food production.
Recommended reading: Apple Pay: How to use it to DRIVE your business.
2. Housing As Business Opportunity In Africa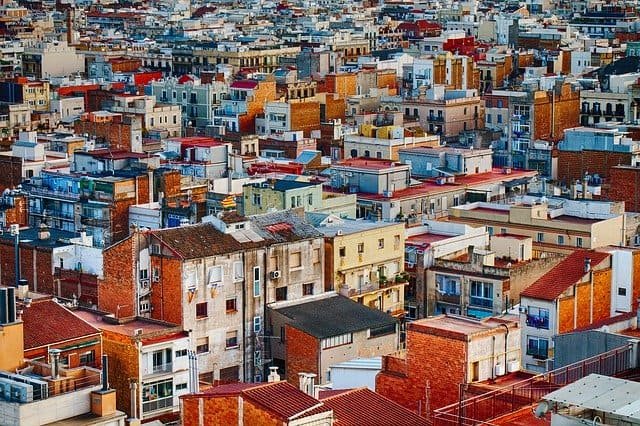 Africa is experiencing a high rate of rural to urban migration. The price for rent is so high that most governments in African countries are not able to construct enough affordable housing for their citizens.
Rapid urbanization is pushing up demand for housing in Africa: A study by the World Bank indicates.
Each day, the various African cities become new homes to over 40,000 people, the majority of whom cannot find a roof over their heads.
The World Bank Group estimates that by 2030, three billion people, or 40 percent (40%) of the world's population will need new housing units.
A study by the UN-Habitat also confirms that Africa's urbanization population is estimated to reach 1.2 billion urban residents by 2050.
This translates into an urbanization rate of fifty-eight percent (58%). With this growth rate, The UN projected Africa to overtake Asia as the World's most rapidly urbanizing region by 2025.
Where Does Most Investment Come from?
The majority of housing investment in most African countries currently comes from government investment or domestic savings rather than finance obtained through international capital markets as is the case in developed economies.
The data below shows the price and size of the least expensive newly built house by a formal, private developer in select countries.
With the Sub-Sahara Africa generating nearly 4.5 million new residents in informal settlements each year, it becomes imperative for those entrepreneurs and investors who are targeting the housing sector to turn their eyes to Africa.
Kenya and Nigeria are key among the many African countries in high demand for housing.
Kenya's housing shortage is estimated at 2 million units, while Nigeria is in want of 17 million units.
The very high demand is only being met by a very scanty supply, making housing in these areas one of the best business ideas in Africa.
The high demand for housing leaves significant gaps that can be filled by entrepreneurs.
Mortgage, cement production, and building contractors are the business opportunities that can be explored by entrepreneurs.
Recommended reading: How to use WhatsApp Voice and Video Calls
3. Furniture Business In Africa
With the rising need for better housing in urban regions, furniture is a major element of housing.
The furniture business has been making tremendous progress in design and quality from Nigeria to Uganda and across other countries in Africa.
In South Africa alone, revenue in the Furniture & Home-ware segment amounts to US$310m in 2018.
This is expected to give an annual growth rate of 10.4%, resulting in a market volume of US$461m by 2022.
The furniture business never runs out of fashion. People buy new furniture all the time either as first-time buyers or because they can afford bigger and better designs/models.
The import of furniture to Africa is overwhelming.
Total furniture imports into Africa amounted to US$ 3.6 billion in 2013.
Ten (10) main furniture importing countries (each of them importing over US$ 100 million of furniture in 2013) are Angola, Morocco, Libya, Nigeria, Algeria, Kenya, Egypt, Ghana, and Sudan.
Other countries include Zimbabwe, Tanzania, Namibia, South Africa, Zambia, Botswana, among others.
Over 60% of the total furniture market in Africa is satisfied by local manufacturers. Total Africa furniture production amounts to US$ 7 billion.
Fourteen percent (14%) of locally manufactured furniture is exported, with the main exporting countries being: South Africa, Egypt, Morocco, and Nigeria.
The figure below shows the distribution of the consumption of furniture produced in Africa around the globe.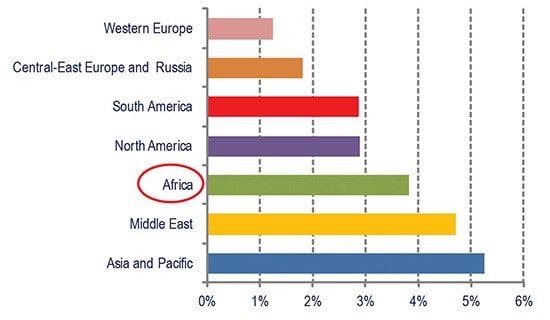 The urbanization process is expected to be very rapid, particularly in Sub-Saharan Africa and large urban areas will be the engine of economic growth with important implications for the increase in furniture consumption.
In recent years, huge investments have been made in the real estate, tourism and hospitality industry, culture, and entertainment, which have boosted demand for the furniture sector.
Starting businesses that make affordable furniture and interior design will grow into a successful business in Africa.
4. Affordable Private Schools
Africa is experiencing a major deterioration in the quality of education in public schools. This is due to corruption, poor education, funding, and an increased population.
As a result, to ensure children get a better education, most parents in Africa are opting for private schools.
Establishing a private school is one of the business ideas in Africa that some entrepreneurs have already taken advantage of, and they are making a good return on their investments.
Education is the most powerful weapon which you can use to change the world (Nelson Mandela).
Many African countries could not meet the Millennium Development Goal (MDG) of universal primary completion by 2015.
There has been no progress when it comes to reducing the global numbers of out-of-school children even after years of adoption of the Sustainable Development Goal 4 (SDG 4).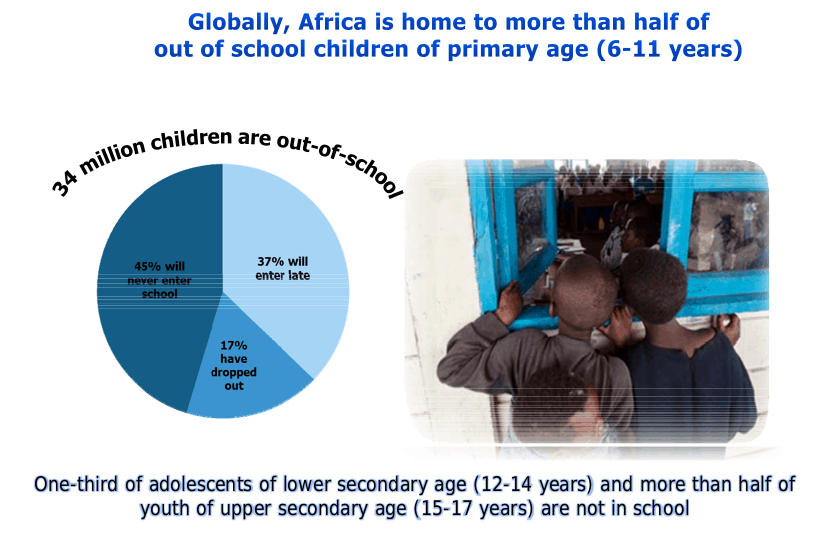 According to the UNESCO Institute for Statistics,  total primary enrollment for Sub-Saharan Africa was about 101 million students, of which 10 percent (or almost 10 million students) were from the private sector.
Total secondary enrollment was 31 million students, of which 4 million representing fourteen percent (14%) were from the private sector.
The total tertiary enrollment was 3 million students.
The combination of investment and advisory services has been very effective in meeting the demand, including low-income families.
Cost Of Education
In Kenya for instance, annual tuition in some schools is as little as $60 per year (18 U.S. cents per day). In Ghana, many parents are sending their children to private schools as an escape from poverty.
Governments are relying increasingly on the private sector to help fulfill public policy objectives in education.
The demand for private schools in Africa is still high.
As an entrepreneur, I will advise you to utilize this business opportunity in Africa. This will help to promote accessibility to better education in Africa.
5. Affordable Healthcare Facilities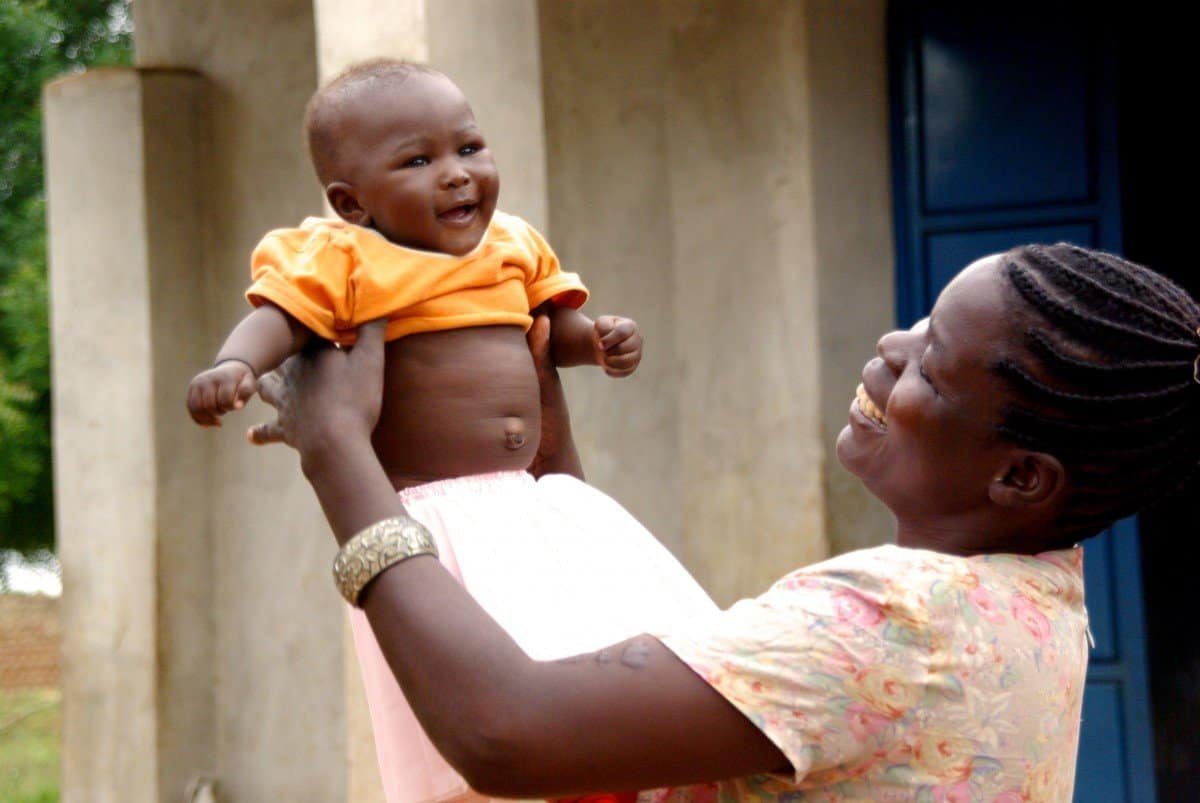 Africa is facing a significant challenge in the health sector. Public hospitals are poorly funded, and most doctors from the continent move to other developed continents.
Strong economic growth in recent years has helped reduce poverty in Africa to over 43% of the population.
As Africa's population expands, reaching 2.5 billion by 2050. The region faces a critical challenge of creating the foundations for long-term inclusive growth.
Many countries in Africa still contend with high levels of child and maternal mortality.
Malnutrition is far too common, and most health systems are not able to deal effectively with epidemics and the growing burden of chronic diseases, such as diabetes.
This leaves Africa in a deplorable state regarding health facilities. With the rapidly growing population and significant cases of diseases, an opportunity arises for entrepreneurs to provide affordable health to Africans.
This opens a great business opportunity for investors who are interested in the health sector.
There is a significant number of middle-income residents who can afford good health care.
Recommended reading: Business Ideas in Botswana.
6. Great Business Ideas In Waste management
For small starters in Africa, waste management is the way to go.
For a very long period of time, Africa has been facing major problems related to waste. The problems will continue to become more severe as the continents' population continues to increase rapidly.
In most African countries, waste is burned, openly disposed or buried.
To avoid an environmental crisis in the future, an entrepreneur can venture into a waste recycling business and create useful products for resale.
7. Urban Transportation Business
As more people continually move to the cities, there is a need to increase urban transportation. Poor infrastructure, inefficiencies, and congestion torment Urban dwellers as they commute within the city.
Introducing efficient, comfortable, and affordable modes of transport is a huge gap for the African nations that can earn entrepreneurs millions of money.
There is no doubt that urban transportation is one of the huge business ideas in Africa.  An example of this mode of transport is Uber.
But before you start, try to identify which country is best for this business.
8. Drones
Drones in Africa, are mostly used to track terrorists and take good professional photographs. However, drone technology is being used in the African continent to enhance farming and to deliver humanitarian aid.
Drone technology is still a new concept in Africa that can be explored further by entrepreneurs.
No wonder Kenya and Ghana have subscribed to Zipline Drone Technology to help develop their health sectors.
READ ALSO: Poultry farming Business Ideas In Kenya For Young Entrepreneurs.
9. Exportation Of Local Products In Africa
Africa exports a few local commodities that they produce. However, they export a lot more items both non-food and food.
Entrepreneurs are now venturing into the exportation of products produced locally in Africa. They are making global brands from items that Africa is not exporting at the moment.
An example is a rare type of Shea butter that is used in beauty products.
Find out the Crate and Barrel Return Policy.
10. Providing Funding For Startups In Africa
Most people in Africa have entrepreneurship skills but lack the capital to implement their business ideas. Investors are now venturing into this market by providing capital to upcoming entrepreneurs in Africa.
Check out this: Standard Bank Branches In South Africa.
11. Fin-Tech As Business Idea In Africa
Fin-tech is the technology that helps people to use technology to access financial and banking services.
In Africa, most people have no access to financial services whereas a chunk of the population still uses cash.
Introducing fin-tech makes it easier for most people to access financial services.
Recommended reading: Personal training and Fitness business ideas.
12. Film And Videos
The highest percentage of Africa's population is young people. This provides an excellent ground to explore the movie industry in Africa.
The young people are creative and talented.
There are movies produced in Africa and made a big hit globally.
13. Fashion Industry In Africa
Most Africans depend on second-hand clothes from western nations. Starting up a local fashion industry will create job opportunities for the locals.
According to the Director of Gender, Women and Civil Society of the African Development Bank Group (AfDB), Ms. Vanessa Mounger, in the next ten (10) years, the Fashion industry is expected to double globally.
It is estimated to generate about $5 trillion in revenue annually.
She disclosed in her report that the estimated worth of both the footwear and apparel industries in Sub-Saharan Africa reach $31 billion.
Moreover, the demand for African fashion is on the rise with the projected consumer spending reaching $1.4 trillion by the year 2020.
The statistics look great but always find out which country is best for this business in Africa?
When you take the fashion business in Africa, Nigeria and South Africa are leading the market.
However, in terms of textile and apparel export, the top countries are Kenya, Ethiopia, Mauritius, and Lesotho.
The fashion industry market will attract a big population of middle-class citizens. Read more about how people are using the Mitumba as a great business idea in Kenya.
14. Sport Betting
The betting industry is regarded as a controversial topic in most African countries. Yet, it is one of the easy business ideas in Africa for young entrepreneurs.
Furthermore, sports betting in Africa is making millions of money. Many young people are enthusiastic about sports making the betting industry market promising.
15. Renewable Energy Business In Africa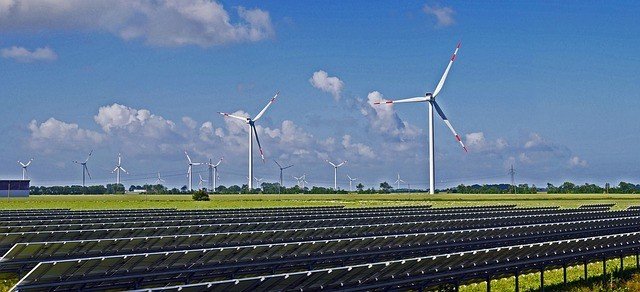 Most people in Africa have limited access to electricity, and many of them depend on firewood and charcoal for domestic use.
This endangers the depleting forest cover in Africa.
Entrepreneurs can venture into the business of providing renewable energy to the wide market at an affordable price.
16. Urban logistics
Rural-urban migration in Africa has resulted in congestion in big cities. This creates inconveniences and moving around the city can be a frustrating mission.
However, there are few entrepreneurs who are filling the gap by offering services of house-to-house delivery.
This saves people time and energy to move around shopping.
Recommended reading: Zip codes and Postal codes: What you need to know.
17. Automobiles Business Opportunities
As urban transportation continues to become a nightmare to many African residents, most people in Africa are now getting their modes of transport.
The automotive industry is a relatively complicated one.
But with sub-Saharan Africa's rapidly expanding market and an automotive trade deficit of $16.3 billion, it is important that ways are found to efficiently attract investment especially into parts of the sector, which are more appropriate for lower-income countries.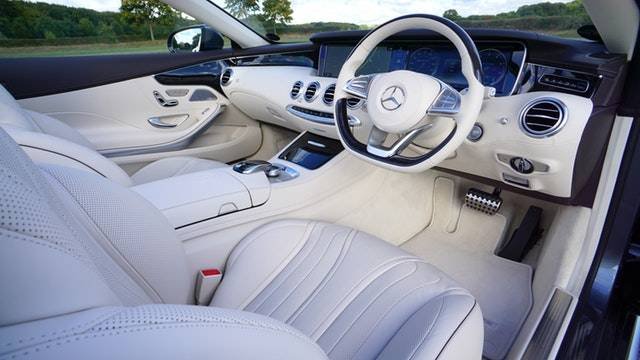 The African market has excellent growth prospects. The market is expected to offer high returns to players who are willing to seriously enter the region.
The Trend In West And East Africa
Mahindra & Mahindra Group of India, primarily a maker of sports utility cars, has established a manufacturing facility in Ghana to serve the West African market, due to the rising middle-class population in the region.
Post-2020, the Africa automotive market is expected to become a luxury and start being a necessity.
This makes the automobile industry a great business idea for the African continent.
April 2018: Nissan planned to start assembling vehicles in Kenya, bolstering government plans to develop a regional auto-manufacturing hub in East Africa's biggest economy.
The level of infrastructure is also increasing in Africa, which is likely to aid the automotive market of the region.
West Africa is expected to drive growth until 2023 where Ghana and Nigeria are expected to be the key players.
Ghana aims to become a developed country by 2030, and even if the target is met halfway, the Ghanaian automotive market is anticipated to grow at a tremendous pace. This is because economic growth is directly proportional to the growth of automotive markets.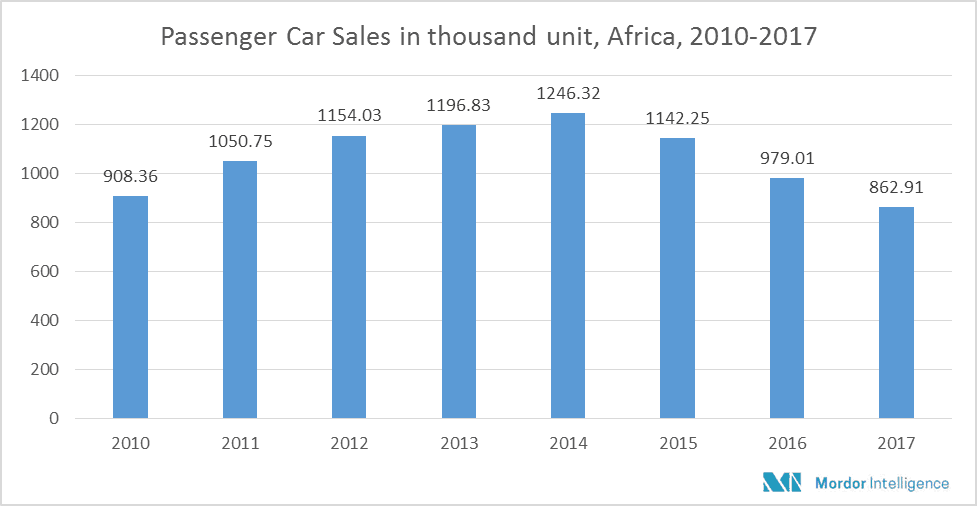 The economies of Kenya and Tanzania are also undergoing rapid growth. Moreover, the automobile industries in these countries are expected to witness good growth rates.
As a result, major car companies are setting up their business in African countries.
18. Procurement and Logistics
In Africa, there is a gap in large-scale procurement and logistic services.
The demand for these services is very high by international organizations or even local entrepreneurs and small-scale businesses.
Venturing in this business will give entrepreneurs a chance to serve the ever-demanding field.
19. Study Platforms For Students In Africa
Students in Africa still rely on limited libraries that are accessible to a few populations of people.
However, most young people own a smartphone that they can use to access an e-library.
There are few e-resources that students can use for their studies. Entrepreneurs can make money online by taking advantage of this business idea in Africa.
20. Financial Consultancy Firm
Africa is a developing nation with most people seeking to venture into businesses.
There is a big business opportunity for entrepreneurs who can offer market research and investment advice for young entrepreneurs growing in Africa.
If these business ideas in Africa are pursued with a motive to develop the continent rather than exploit its citizens or the resources, then they can earn a huge sum of profit and make the business successful.
READ ALSO: Ecobank Omni Internet Banking.
Conclusion
You have it now.
These are just a limited list of the endless business opportunities for the budding and vibrant youth of Africa.
It doesn't mean only the people of Africa who can establish these businesses on the continent.
For example, entrepreneurs from the United States of America (US), India, United Kingdom (UK), China, Canada, Vietnam, Indonesia, France, and many other countries are making huge investments in Africa.
If you have any business ideas for Africa use the comment section below to share them. Also, if you have found this article useful, share it with your family and friends.
This simple and easy article Was Last Updated on by Nana Abrokwa
Please you wish to visit this post "https://thebusinessalert.com/business-ideas-africa-successful-entrepreneurs/" ocassionally for changes and updates that we will make to this article.
Check this ultimate guide: https://thebusinessalert.com/sunlearn-student-portal-login/
In the year 2022, we bring you the best of banking and money transfer experience. Just stay tuned for more articles.
Check this ultimate guide: https://thebusinessalert.com/irs-code-290/
Here is the main list of our latest guides for May 2022, check them: