What characterizes entrepreneurs? What do all those who want to be successful entrepreneurs share?
The characteristics of an entrepreneur are many, but some of them are crucial to the success of our businesses.
Many people believe that successful entrepreneurs were born with something extraordinary and that they need that "extraordinary thing" to be successful.
The truth is that all entrepreneurs develop specific characteristics, attitudes, and skills that are needed to succeed.
Characteristics that you can also develop if you want to start and succeed.
The attitude of successful entrepreneurs can be detailed in 21 basic behaviors. In how many of these do you see yourself reflected?
1. Successful Entrepreneurs Are Passionate
Entrepreneurs offer themselves to their business with body and soul to achieve the goals and objectives they have set.
This is one of the top four (4) characteristics of an entrepreneur.
Passion is an essential component that guides other behaviors and makes it survive the sacrifice required by the company.
As Steve Jobs Once Said, 'People With Passion Can Change The World'
Apple is not about making boxes for people to get their jobs done, although we do that well. Apple is about something more. Its core value is that we believe that people with passion can change the world for the better.
Passion is what makes you pull strength sometimes where there are not. It is a critical ingredient in the project of any entrepreneur.
You feel passionate when you are doing something that you like, that you love, that you enjoy, and that you would even do it for free.
Many people become overwhelmed and limit themselves, thinking that they have not found their passion and that they can not undertake any project.
You can develop a passion for an activity, such as dancing, playing an instrument, writing, playing a sport, teaching, etc.
You can equally feel passion for a product that you have tried and loved, and now you are willing to market it. It happens the same with a product of which you find beneficial and that you know it can change the lives of other people, so, you decide to sell it for affiliate marketing.
2. Successful Entrepreneurs Have Clear Vision
To achieve success, each entrepreneur needs a plan and the visualization of the final objectives.
The vision consists of your ability to visualize how your project or business will be in 1, 3, 5, 10, and 20 years.
The work begins by defining the strategic steps that will lead to achieving the results.
How do you imagine your business changing the lives of other people? How do you want your company to be in the long term? Or even how do you want to be recognized in the long-term for the work you have done with your company?
Entrepreneurs have a vision as big as their imagination.
First, let your mind fly over where you want to go, and little by little, you will achieve short, medium, and long-term goals. It will also help you define a strategic plan to reach each of these goals.
READ ALSO: How To Start Dairy Farming In Kenya.
3. Entrepreneurs Have Learning Capacity
Another feature of successful entrepreneurs is that they learn and are trained continuously. They are trained in the area they need to learn in order to grow their business and take it to the next level.
It is one of the characteristics of an entrepreneur that most people take for granted.
Whether in your niche of specialization, sales, marketing, finance, etc. Successful entrepreneurs always recognize the fact that they still need to learn.
They can learn from anyone and on any day. You actually deny yourself of many opportunities if you are not willing to listen and learn.
Entrepreneurs know how to improve themselves with the training to be up to date on the various issues affecting them.
Also, as entrepreneurs, we should be aware that we have to learn quickly since technologies, innovations, or new tools for marketing and sales do not stop appearing.
Recommended reading: Farming Business Ideas In Africa.
4. Successful Entrepreneurs Have Confidence In Themselves
This is another key characteristic of an entrepreneur.
Entrepreneurs have confidence and believe in themselves. Otherwise, how could they sell?
To sell, you first need to sell yourself. And to market yourself, you need to have self-confidence. If you do not believe in yourself, who will?
To have confidence in yourself, you have to develop it day by day. Believe you can solve the challenges, obstacles or problems that are interfering in your way.
I have to tell you, but you have to work on trusting yourself.  There will always be obstacles and challenges that you have to face. That is why confidence is one of the very key characteristics of an entrepreneur.
Check out: How To Start Snail Farming In Nigeria.
5. Planning Is Key Characteristics Of Entrepreneurs
Many times we dream very loudly and not knowing how to reach that big dream. If you don't plan well, you begin to see it so complicated that you end up throwing in the towel.
As one of the characteristics of an entrepreneur, planning is vital.
Successful entrepreneurs plan their day, week, and month. They plan daily activities that lead them to achieve their monthly goals. And, little by little, they begin to achieve even bigger goals.
There are tools, such as Google Calendar, that can help you have a better planning of the activities you want to do in your company.
I recommend you use the morning or afternoon of Sunday (It depends on the most appropriate day for you) to plan what you will do in your next week. Productivity experts know very well that doing this little task saves you many hours of the week.
Read also: Poultry Farming Opportunities In Kenya.
6. Entrepreneurs are Results-Oriented
The great entrepreneurs and even the start-ups are recognized by the results they obtain.
And for you to achieve the results, you need to have a good plan and execute it step-by-step.
Entrepreneurs are practical people who believe they can control their destiny. They make decisions to achieve objectives within a particular time.
For you to know if you have achieved the results you expect, then it is necessary to state the objectives correctly.
Do small activities every day around those results and in the direction you want to reach. Remember, keep doing it each day, week, and month. Even if you don't see results initially, don't worry.
It is part of the entrepreneurial journey.
This brings us to the next characteristic of a successful entrepreneur.
7. Persistence
Persistence is one of the features of the most successful entrepreneurs. Many entrepreneurs start, but very few who actually persist until they get what they want with their entrepreneurship.
Because in this path of the business, there may be many obstacles, which, not everyone is willing to overcome.
So you have to overcome all these obstacles and persist with your venture until you get to where you want to be. You have to keep in mind the main reasons why you are pursuing that vision.
Do you want to enjoy more free time with your family or traveling around the world? Is it the case that you can't support the corporate world, and that's why you decided to start your own business?
Do you want to change the world with what you have in mind?
Whatever be the reason why you started your own business, keep in mind that a time may come that things won't work the way you wish. You will get frustrated along the way, and the option of giving-up may run through your mind.
In every initiative, you must be persistent. Trying only once and giving up is not enough. You must take one step at a time and seek to perfect it in a creative and organized way.
Don't be intimidated if you have not seen the expected results.
This is why persistence is among the essential characteristics of an entrepreneur.
Read also: Africa Business Ideas.
8. Entrepreneurs Are Determined
A determined entrepreneur thinks, "I do not know exactly how, but I will find a way to succeed with my business."
Making this decision will fill you with power and give you the security to keep going, no matter what happens.
Every entrepreneur has to accept the problems and take timely and firm decisions to solve them effectively.
If you had a lack of determination, you would surrender to the minutest difficulty that comes your way.
Read this: Current Treasury Bill Rate In Ghana.
9. Entrepreneurs Have Sense Of Opportunity
Yes, entrepreneurs are very persistent, but there is a fine line between stubbornness and persistence.
That is why another characteristic of a successful entrepreneur is a sense of opportunity. They develop business ideas along the lines of the opportunity they identified.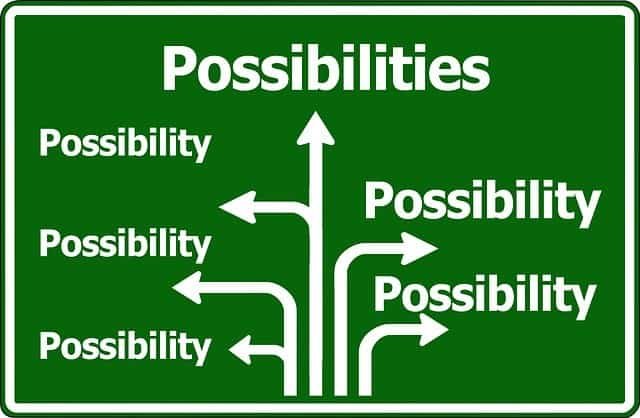 One of the mistakes that some entrepreneurs make when they start is to have an idea, which in their opinion can be great, but have never tested with a niche market if it is something they want and need or not.
Successful entrepreneurs identify various needs, problems, and trends of the people who live around them.
They then generate opportunities and provide solutions to consumer problems, providing value with new solutions and services.
See also: Access Bank Nigeria Internet Banking Guide.
10. Creativity
Creativity is one of the top ten (10) characteristics of an entrepreneur.
Many people relate the term creativity to art.
However, creativity is the ability to create, and we all have this trait to create something.
In entrepreneurial circles, creativity is the process by which business ideas are generated, developed, and transformed into added value.
Entrepreneurs use their creativity to provide solutions to their clients' problems, to find different paths that lead them to their objectives or to discover how to grow their company.
This makes creativity one of the traits of an entrepreneur.
Creativity is infinite, do not limit it, or limit yourself in using it to find the solution to any problem.
It is not necessary to invent what has already been developed, but it is essential to identify new possibilities of doing things and guarantee differentiation.
11. Tolerance To Uncertainty
For you to be a successful entrepreneur,  you have to be prepared for the worst scenario that may come your way.
The reality is that sometimes if not most of the time, we start our project, taking into account the best possible instances.
And as we move forward, we have to make any modifications to perfect the plan that we had in mind.
It is advisable for people who are just starting with their entrepreneurial venture to have a plan A, B, C, etc. Always take into account the best and the worst-case scenario and be prepared for both.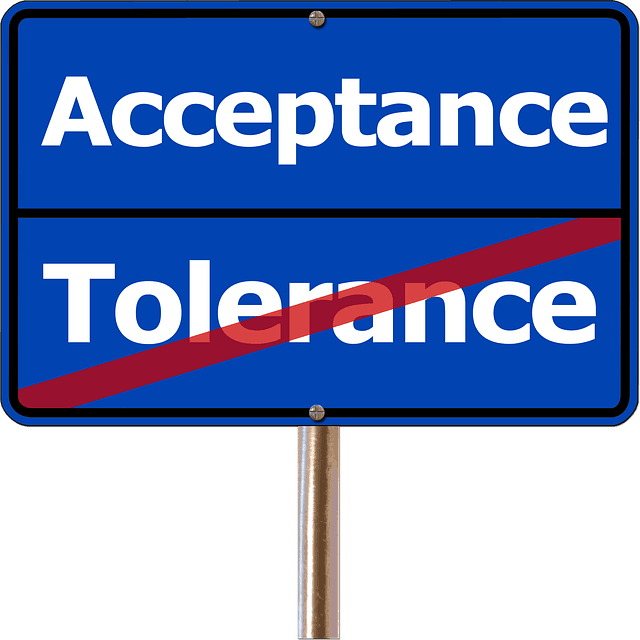 While you prepare for the best as an entrepreneur, you have to make development for the worst. And that is what makes entrepreneurs successful.
Recommended reading: NABCO Ghana Recruitment.
12. Adaptation To Changes
As mentioned in the previous point, many times, things do not go according to our "perfect plan".
And that's why adapting to change is another excellent characteristic of a successful entrepreneur.
You have to have the ability to redirect your venture and adapt to the new changes that arise.
It could be changed in the technology that you have to implement in your business or change in the strategic plan that is required for you to achieve your goals.
Whatever the situation may be, it is essential that as soon as you realize that your business needs to make a change, you implement it as quickly as possible.
Some people are afraid of change. As an entrepreneur, don't be scared. The reality is that change is inevitable.
13. Successful Entrepreneurs Are Discipline
Discipline is the ability to do what you have to do when you have planned to do it.
I know and understand that many times and especially when you're just starting a project, it can "cost" you a lot of effort to get to work. Being disciplined, you gain control over yourself and the things around you.
Read also: GOG E-Payslip Guide.
14. Leadership
Some experts believe that leadership is one of the topmost important characteristics of an entrepreneur.
A successful entrepreneur needs leadership skills to spread his vision and enthusiasm to his team.

If you feel that you do not have excellent leadership skills, do not worry. Many successful entrepreneurs were born with that gift, but many others also developed the leadership skills themselves according to the circumstances.
So, if right now, you do not feel like a great leader, rest assured that it is a skill that you can develop gradually and get to work.
Also, with the growth of your company, there is too much more work to be done until you reach the point where you can not do everything for yourself and need the help of other people.
As leaders, we have to remember that we can go further, thanks to the teamwork we have formed.
And that's why the next characteristic of a successful entrepreneur is knowing how to identify the right people to be part of your company.
15. Ability To Identify The Right People
Many entrepreneurs start with a sole proprietorship, but as they grow, they begin to see the need to hire more people and form a team.
In the beginning, you will look for people who can take care of your social networks and your accounting. Most of these activities take up a lot of time and may not add value to the final consumer.
But as you continue to grow, you will have to involve more people in the area of marketing or customer service. These are areas that are closely related to the value you bring to the final customer.
So to add someone to your team in these areas, it is imperative to know the type of persons you are looking for.
It is recommended that this person or persons, share the same values as you and your company and that you like the area to which you plan to assign them — for example, marketing or customer service.
You have already gone far enough, you have already developed the skills as a leader and created a team. Now you need to learn to work in a group, which is the next characteristic of an entrepreneur.
16. Entrepreneurs Value Team Work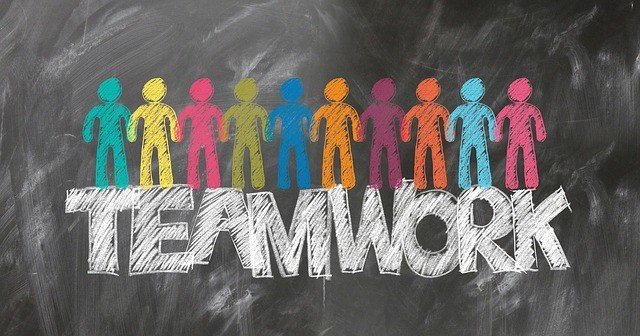 Yes, teamwork is an essential characteristic of an entrepreneur.
As I said earlier, we can go very far when we have a team that shares the same values and wants to work towards the same goals.
And for you and your team to work in harmony, it is important to establish rules, activities, and priorities for each of the members.
It is also important to remember that each person has their way of working and if we want to control or make each person work as we would like, then we have to reconsider it.
One pro tip is to respect the way every member of our teamwork.
Remember that as a leader, we have to evaluate the overall performance and, most importantly, the satisfaction of the final client. That is why most entrepreneurs dream about customer satisfaction.
17. Customer Satisfaction Is Priority To Successful Entrepreneurs
Be very clear that the customer is the most important in everything you do.
As an entrepreneur, you have to bear in mind that if you have reached the point where you are, or at the point, you want to reach, it is because of your customers.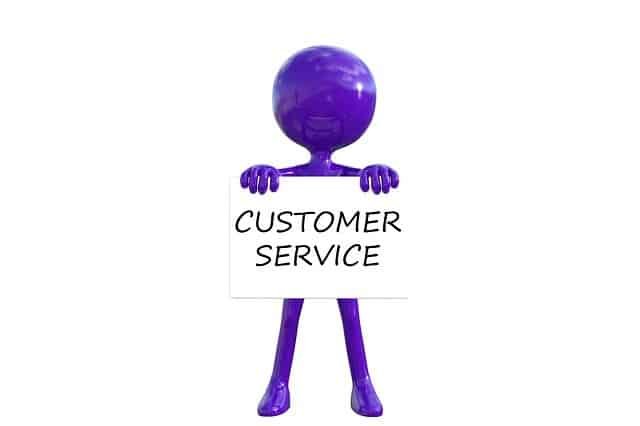 You always have to focus on solving your customers' problems. To provide them with excellent service and provide them with value.
18. Entrepreneurs Have Integrity
A characteristic of a successful entrepreneur and leader is their integrity. Integrity as a professional and a human being. Being an entrepreneur, you will always look for a win-win situation. Either with your clients, collaborators, or team.
In addition, being an entrepreneur with integrity, you will always maintain genuine relationships with the people around you. And it is a seal that will carry your brand forever.
So if you are serious about your endeavor, being a whole person will help you create a successful long-term business. This way, people can do business with you with confidence.
19. Making Mistakes
Why do you think making mistakes is part of the characteristics of an entrepreneur?
Making mistakes is very important not because we enjoy it but because it gives us a course to learn.
You have to learn to deal with failure. Keep pitching.
Once you realize the mistakes you make and learn from them so as not to repeat them, you are good to go.
This is an indicator that you are trying, risking, and especially, learning from your mistakes.
That is a cycle all successful entrepreneurs go through.
20. Good Entrepreneurs Know How To Sell
If you do not have sales, there is no money to enter your business. So it's very simple, you need to sell to generate income.
Other features of a successful entrepreneur will help you sell, such as:
• Always have a focus on solving your client's problems.
• Being a full-fledged entrepreneur who will not sell just to sell, but will worry about really generating a positive impact on his client.
• Having a good marketing message: To have a good marketing message, you need to know very well who your client is and the problems they want to solve.
21. Manage The Money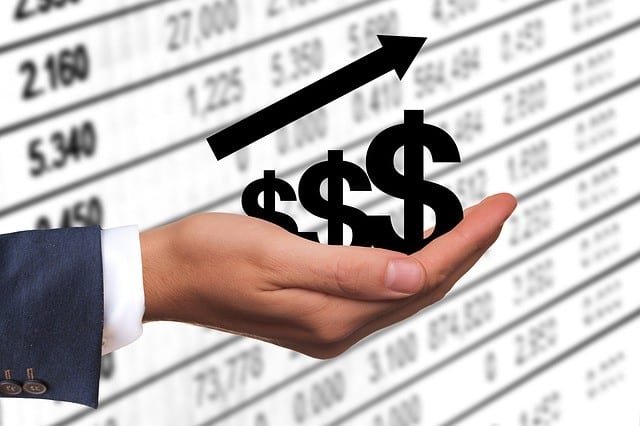 Many entrepreneurs start to succeed but end up spending more money than it enters the company and, therefore, end up making their company go bankrupt.
And for that reason, other characteristics of a successful entrepreneur is knowing how to manage money.
It is not as straightforward as it seems.
You have to spend less than you earn.
Did you just realized any of the characteristics above, or have you personally developed some of them for the success of your business?
Do you know of any key characteristics that you think successful entrepreneurs have? Let me know in the comment section below.
Thank you very much for reading this piece. I hope you've enjoyed learning new strategies and applying them to your business as much as I enjoyed sharing them with you.
If you find the article useful, then I urge you to share it with your loved ones and spread the good news.
This simple and easy article Was Last Updated on by Nana Abrokwa
Please you wish to visit this post "https://thebusinessalert.com/characteristics-of-an-entrepreneur-critical-to-success/" ocassionally for changes and updates that we will make to this article.
Check this ultimate guide: https://thebusinessalert.com/sunlearn-student-portal-login/
In the year 2022, we bring you the best of banking and money transfer experience. Just stay tuned for more articles.
Check this ultimate guide: https://thebusinessalert.com/irs-code-290/
Here is the main list of our latest guides for May 2022, check them: