Bingle car insurance is an online insurance company launched in 2007 in Australia to provide the most affordable insurance rates and policies for low-risk drivers. If you are in search of easy and stress-free insurance, Bingle car insurance sure has a lot of terms and policies designed purposely for you.
Bingle provides cheap, affordable, and easy to understand policies and cover for your car. If you are on a strict budget and looking for the right insurer, then Bingle is definitely the best for you.
Bingle Car Insurance Offers
This is one of the cheapest and the best insurance companies in Australia. They deliver sizeable personal savings to claim-free individuals and easy online claims support should anyone ever need to claim. Bingle offers basically two cover options to its customer.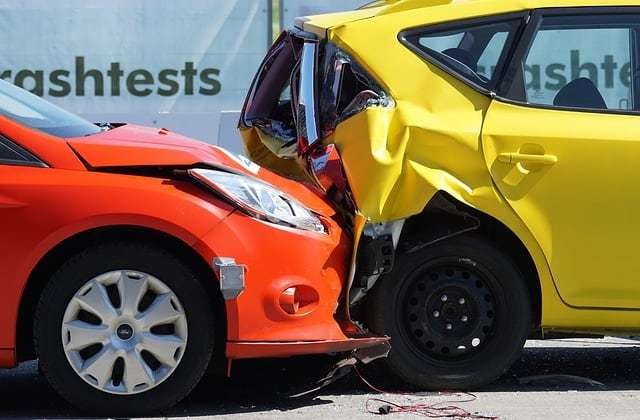 These are:
Comprehensive Car Insurance
Third-Party Property Damage Insurance
The comprehensive car insurance covers damage to your car caused by fire, accidents, storm, hail, fire, and theft.
On the other hand, third party property damage insurance, which covers for damage you caused to someone's property.
It is interesting to note that Bingle Insurance offers Up to $20 million legal liability cover for both comprehensive car insurance and third party property damage insurance.
Moreover, there are offers flexible payment options for both policies and a 21-day cooling-off period.
Read also: Profitable Business Ideas In Ghana.
How To Pay Bingle Car Insurance
Pay online in an easy, fast, and secure way.
Bingle car insurance carries out most of its activities online with no sales centers or support branches. This means that you can only obtain a bingle car insurance online.
With Bingle, you can get a quote, pay, and manage your policy online at your own convenience.
How Do I Renew My Bingle Car Insurance In Australia
Since most of its operations are carried out online, it is quick and easy to pay your bingle car insurance renewal. To start the renewal process, you must log in to the Bingle online platform.
Click on the Pay icon to make a secure online payment. Also, if you wish to make changes or upgrade your car insurance policy, just log in online and manage your policy.
Bingle Comprehensive Car Insurance
Is it worth having comprehensive car insurance?
The company provides low cost and affordable comprehensive car insurance aimed at the safety of drivers. Bingle comprehensive car insurance aims to protect you from damages caused to your car by theft, accidental fire damage, and storm.
Check the screenshot below: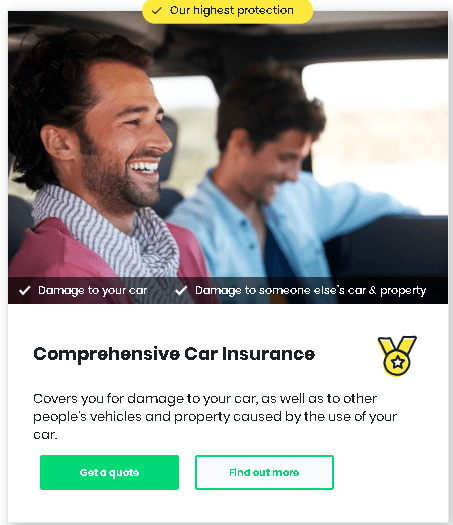 This policy also covers storage and towing costs along with emergency travel, accommodation, and repairs. Some of the features in the comprehensive insurance policy include the following:
Storage and towing charges
Emergency travel, accommodation, and repairs.
Windscreen and Window Glass Only Cover (for an extra premium).
Up to $20 million legal liability cover.
Easy online claims process.
Lifetime repair guarantee.
Simple and Easy premium payment options.
Find out the Full List Of 23 Savings And Loans In Ghana – License Revoked & Closed Down By BoG.
How To Save On Your Car Insurance Premium In Australia
Some of the steps you can take to lower the cost and save on your bingle car insurance premium are:
Safe driving. Bingle offers cheaper premium rates to drivers with a good claims history. Bingle offers a saving of 24% on your Bingle car insurance if you haven't caused damage after 3 years.
Don't drive a lot. One of the factors and conditions used when assessing and calculating your premium rates is the distance your car covers or how you make use of your car in a year. In other to enjoy cheaper premiums, it is advisable to drive less.
Limit your optional extras. Adding optional extras such as Windscreen and Window Glass Only Cover, Keep Mobile, New for Old, etc. Will inflate your premium rates. Should you find yourself on a strict budget, it is advisable to avoid these optional extras as they only attract more fees.
Annual Payment. When purchasing a bingle car insurance policy, it is best you select the annual payment option as this attracts cheaper premium rates than payments on installments.
 What Makes Bingle Different In The Car Insurance Sector
Some of the features or characteristics which makes bingle car insurance different are;
Bingle operates solely online. All Bingle activities such as payments and renewal of policy are carried out online. Bingle has no sales or calls centers and no support branches. This makes it's premium and cost of operations low, and this accounts for most of its cheap insurance policies.
Simple insurance. Bingle maintains simple and cheap car insurance by offering comprehensive and third party property damage policy.
An incentive for claim-free drivers. It offers a reward of 24% on Bingle car insurance for claim-free drivers who haven't caused any damage after 3 years.
Bingle provides additional benefits such as emergency travel, accommodation, lifetime repair guarantee.
READ ALSO: How To Get The Best Out Of Crate And Barrel Return Policy.
How Is The Bingle Claim Process
So how do you make a claim on Bingle?
Making a claim with Bingle is quite simple and easy.
You can simply make a claim online, but Bingle will need you to provide full details and information about the incident that causes your claim. It is always a good idea to make a claim as soon as possible after an accident.
Bingle will ask you to provide the following information;
Full details of what happened and where.
Details of other individuals involved in the occurrence.
Photos and information with details of the damage or accident.
Proof of costs incurred as a consequence of the damage.
After making a claim, Bingle will access the level of damage if it is safe and economical to fix, before sending the car to the repairer.
If it is too severely damaged, Bingle deems it to be a total loss and will settle your claim by a total loss payment.
Recommended reading: MiLife Insurance Ghana – Their Contact Claim And Branches.
What Does Bingle Third Party Cover?
Bingle third party car insurance covers accidental damage caused by your vehicle to someone else's property or car.
The Bingle third party policy provides up to $20 million of cover for any accidental damage to someone else's property.
This means it protects you if you are at fault in the event of an accident.
Is Third Party Property Insurance The Same As CTP With Bingle?
Compulsory Third-Party insurance or Green Slip is mandatory for anyone who owns a car even before registration is done.
This is different from third-party insurance, which is optional.
Another difference between CTP cover liabilities to injuries caused to people in an accident, third party insurance covers damages caused by your car to other people's vehicles and properties.
Bingle insurance only offers third party damage insurance.
See also: Polaris Internet Banking Guide.
The Bingle Insurance Windscreen Cover
Bingle Insurance windscreen cover is an optional extra package added to your comprehensive car insurance policy.
This policy covers any accidental damage done to your windscreen by stones, hails, and storms.
Windscreen cover lets you replace the broken glass, and without paying a huge excess, in the event, you get a damaged, chipped, or busted windscreen.
Recommended article: Ultimate Guide To Jetstar Baggage Allowance.
The Bingle SMART Repairs Policy
Bingle works in collaboration with SMART repairs to help repair and improve your vehicle after any form of accidental damage.
Bingle assesses the level of damage done, while Capital SMART repairs take over the rehabilitation and repair of the vehicle.
The Bingle car policy comes with a lifetime repair guarantee, which is handled by SMART repairs. When repairing your car with Capital SMART, you enjoy the following:
Guaranteed the use of innovative technologies and digital capabilities.
A more efficient repair process.
High quality and safety standards on repairs.
Three business day turnaround time on repairs.
What Insurance Claim Won't Be Covered By Bingle Auto Insurance
Bingle won't cover the following insurance claim;
Bingle won't cover for an accident that happens outside Australia.
Intentional damage caused by you.
Replacement of undamaged parts.
If your car was being used to commit a crime or other unlawful acts.
Check out the Top Insurance Companies In Ghana.
What Excess Will Be Charged On Your Claim?
Excess is the money you pay to your insurance company when you make a claim. With Bingle car insurance, all claims need to have their excesses paid ahead of time. Bingle has three kinds of excesses, and they are;
1. Unlisted Driver Excesses
This applies if the driver of the vehicle at the period of the accident is a household member or regular driver across the street but not a listed driver on your Bingle car insurance policy.
If that is the case, then an unlisted household member, or unlisted regular driver excess of $1,950 would apply.
2. Standard Excesses
The standard excesses are compulsory insurance excesses charged anytime you make a claim. Standard excesses are charged based on your location. Usual excesses range from $650- $795.
3. Age Unlimited Driver Excesses
This applies when the person driving your car at the time of the accident is under 25 years, and they are not listed on your car insurance policy. This attracts further excess of $600, which is included in your standard excess.
Read also: KCB Mobile Banking Guide.
How Is the Bingle Customer Service
Bingle customer service is online-based. It contains all the necessary contacts you need to speak to when in need of assistance. Moreover, you can seek assistance through the Bingle online help center.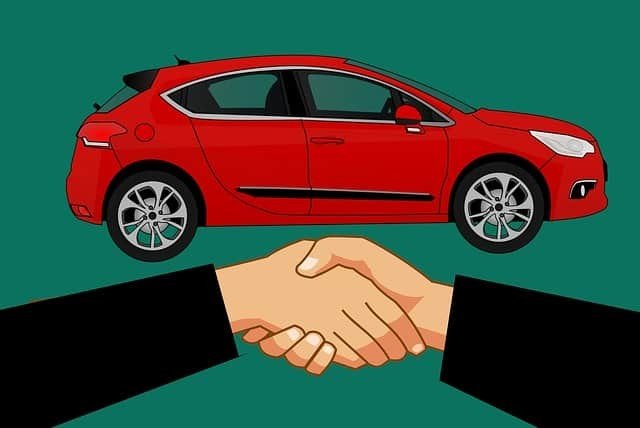 How To Cancel Your Bingle Car Insurance Policy
You can cancel your bingle policy anytime you wish on their online platform. However, this process can be declined sometimes due to reasons such as pending renewals, missed monthly payments.
Is Bingle Good Car Insurance For You?
I know you may be wondering if Bingle insurance is good for you or not. Considering the myriad of awards and successes made by the company, we can say Bingle is the cheapest car insurance and the right choice in Australia.
It offers the best services when it comes to comprehensive and third-party coverage.
Another good thing about Bingle is its hassle-free claim process and is evident in the customers' reviews.
This simple and easy article Was Last Updated on by Nana Abrokwa
Please you wish to visit this post "https://thebusinessalert.com/bingle-car-insurance-australia/" ocassionally for changes and updates that we will make to this article.
Check this ultimate guide: https://thebusinessalert.com/sunlearn-student-portal-login/
In the year 2022, we bring you the best of banking and money transfer experience. Just stay tuned for more articles.
Check this ultimate guide: https://thebusinessalert.com/irs-code-290/
Here is the main list of our latest guides for May 2022, check them: