Are you an entrepreneur who is looking for agriculture business ideas in any of the African countries? Then you have gotten to the right place. Farming in Africa is an obvious business opportunity for many young and seasoned entrepreneurs on the continent. You can start any of the lucrative farming ideas outlined in this post with very little start-up capital.
Here are the various farming business ideas in Africa:
1. Start Poultry Farming In Africa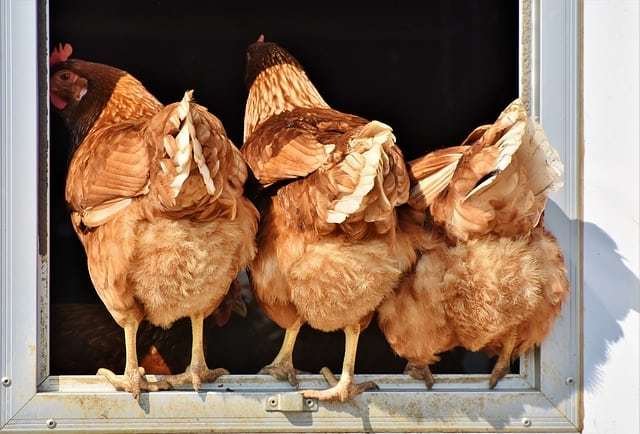 Poultry farming is a highly specialized and dignified business opportunity in Africa that requires adequate facilities and a large organization with regards to the marketing of its products.
But hey, you want to start a poultry farm in Africa, then you have to think like an entrepreneur more than just as an ordinary African farmer.
This is because poultry farming requires more than mere knowledge about agriculture.
Your line of business, the establishment of your brand, the raising of chickens, and the development of your business are all part of being a successful poultry farmer.
Then, as your farm grows, you can market, finance, and establish contacts to grow your business.
The environmental factors that influence the poultry business (temperature, humidity, ventilation) and the construction of the chicken coop must be taken into consideration.
Well organized and planned poultry farm can become a very lucrative venture for young entrepreneurs in Africa.
In well-controlled and planned farms, good income is obtained as a result of the sale of meat, eggs, and other by-products.
READ ALSO: How To Start Snail Farming In Nigeria.
2. Goat Farming Opportunities In Africa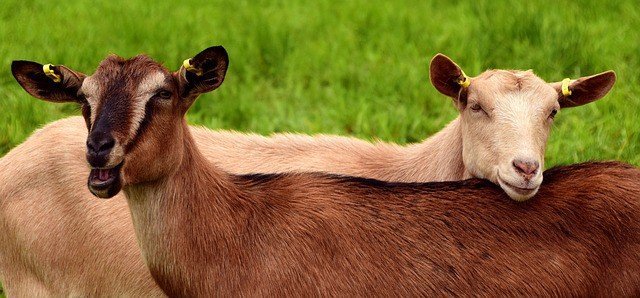 Raising goats could be a pleasant and lucrative experience, as long as you are well prepared.
The startup cost of goat farming in Africa varies over time and depends on the country, as do the profits from the sale of goats.
If you plan to raise goats for commercial purposes, it will be worth getting a good idea of ​​the expected costs involved and profits you stand to gain.
Try to talk with several goat breeders in your area or read online tutorials so that you have a reasonable estimate of the expected costs.
If your estimate exceeds your budget, you may decide to buy fewer goats or consider other breeds. Or maybe vary your business strategy.
Remember that goat farming in Africa might not be lucrative for the first two (2) years.
This, in effect, is particularly true if you are raising young goats or if you need to invest heavily in starting your goat farm. So I will urge you to keep calm if you are not getting positive returns on your investments.
Recommended reading: The Ultimate Guide To Palm Oil Business In Nigeria.
3. Rice Farming In Africa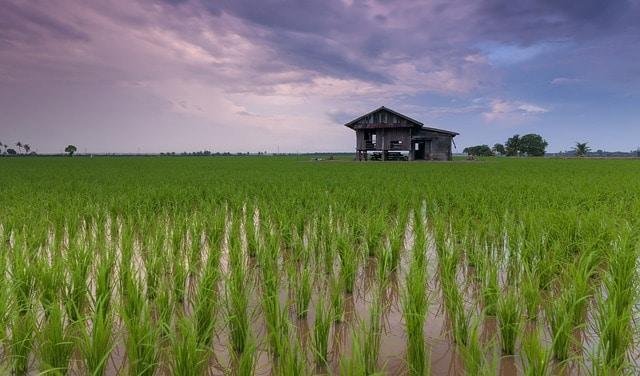 One agriculture business idea in Africa is rice farming. Many people have started and actually making millions of money out of the rice cultivation.
Since rice is a food widely eaten among people from every part of the world, there is high demand and hence the excellent market opportunity for farmers.
Though the business opportunities in the rice cultivation are enormous, not everyone will be successful in the business. There are certain crucial factors you need to consider before starting rice farming in Africa.
Factors to consider before starting a rice farm business in Africa
Plot size: If you go into rice cultivation in commercial quantities, a large area of ​​land is needed for planting.
At least 10 acres of farmland is required to start production in commercial quantities.
Besides, the farm must be easily accessible to facilitate the transport of finished products to end-users.
Capital: The rice farm is a capital intensive business. You need money to rent or buy several acres or hectares of land that will be used for the rice business.
You also need money to acquire machinery, build silos, warehouses, and other things.
Irrigation system: Rice is better grown in swampy areas. But if you are not in a swampy area, don't worry.
You can build an irrigation system, where you can continuously supply water to the farm in large amounts to allow rice plants to grow well.
4. Start A Pig Farm In Africa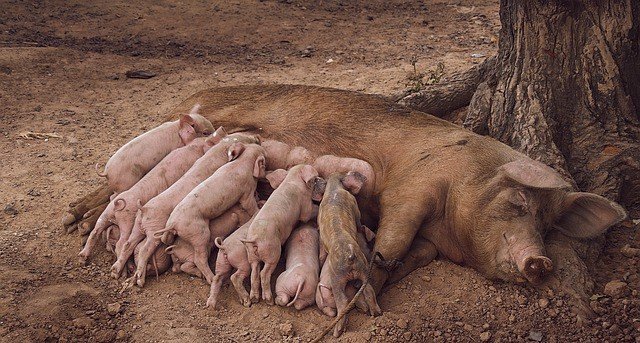 Pig farming is another lucrative business opportunity in Africa.
With this kind of business, you must learn a lot before you start. Get to know the scope of pig farming and more importantly, the dynamics in Africa.
Learn all you can about raising pigs. Spend time working on pig farms to get an idea of ​​what the business really is.
Visit many farms, ask many questions, and learn all that you need to know.
Develop a business plan for your pig farm. This will be helpful if you want to secure financial assistance from a bank or investors. It will also be a guide that will help you achieve your expected goals.
Factors beyond your control can affect the pig farming business in Africa.
Some of these include the ups and downs in market demand, disease outbreaks, and long periods of drought.
Keep up to date in these conditions, and take precautions when necessary.
Related article: List Of Super Easy Business Ideas In Botswana.
5. Cattle Farming Business Ideas In Africa
Starting cattle farming in Africa is no mean business.
And in fact, any new business requires money, time and much knowledge.
However, many people get into the cattle business in Africa without preparing because it seems fun or because they inherited the farm.
If you are ready to roll-up your sleeves and start a cattle business, you will first need a comprehensive business plan.
Livestock farms are full of opportunities, from dairy products and beef to the sale of calves. If you want to start a new cattle farm, you will need a plot of land and money for the start-up.
You must construct all the necessary structures for the farm and then start with a couple of cows.
Earn profits from them, and it is possible that, over time, your business will gradually become a thriving cattle farm.
Start a dairy farm if what you want is a more intensive but constant product.
Farmers of this type need to be very diligent to ensure that cows produce as much milk as possible. Because dairy cows require a specific diet full of nutrients, it is more expensive to raise them.
While they should be fed and milked every day at the same time, you will get as a result that good cows produce milk throughout the year.
Start with a small farm and a few cows. For the most part, farmers start with 2 to 5 cows, since they may not have the financial muscle to start a large scale cattle farm.
You should concentrate on getting a few cows in good health and then making a profit from them so that you can buy more as your business grows. You can start by selling your products locally.
For more information read Dairy Farming in Kenya.
6. Tomato Farming Opportunities In Africa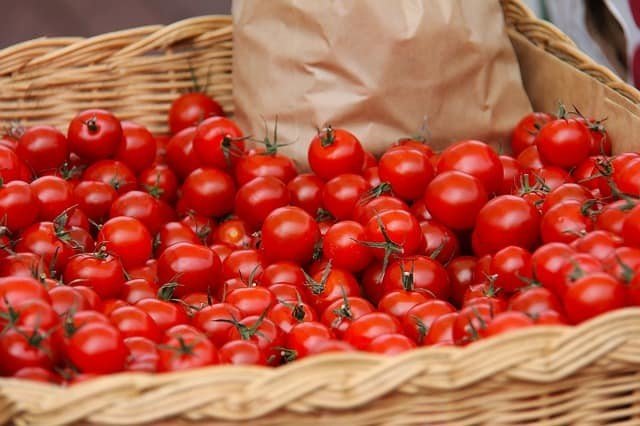 The tomato is a beautiful and complex plant that belongs to the Solanaceae family. Although it is currently cultivated around the world, it is one of the most profitable farming opportunities ideas in Africa.
It is highly appreciated in the food industry for its rich fruit. We use both raw and processed tomatoes in our daily lives in different ways.
As for its cultivation in Africa, it is essential to note that tomato is a vegetable with a reasonably complex crop cycle.
It has completely vital and nutritional requirements.
For tomato cultivation, you need abundant watering and direct sun.
When starting tomato farming in Africa, or any other part of the world, consider the nature of the soil.
Tomatoes grow best in rich, moderately draining, and slightly acidic soil.
READ ALSO: How To Start A Business In The U.S.
7. Vegetable Farming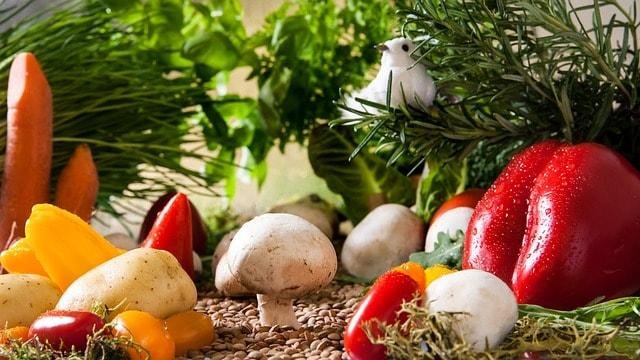 Are you interested in vegetable farming, you can start one in many African countries.
In many countries, you can establish this vegetable business without much difficulty.
It is acknowledged that in some African countries, vegetable farming can be laborious and costly, so much effort and time is required.
This is especially true in areas where irrigation is a challenge. Your choice of vegetable crop is also another determinant of your success or failure in this business.
For subsistence farming, vegetable crop farming in your backyard can be easier than you might imagine.
In fact, many people in the world have decided to grow their own vegetables for consumption.
This vegetable farming passion has also become popular in recent years, not only in Africa but also around the world.
This makes it a lucrative business opportunity for young entrepreneurs.
This simple and easy article Was Last Updated on by Nana Abrokwa
Please you wish to visit this post "https://thebusinessalert.com/farming-africa-ideas-opportunity/" ocassionally for changes and updates that we will make to this article.
Check this ultimate guide: https://thebusinessalert.com/sunlearn-student-portal-login/
In the year 2022, we bring you the best of banking and money transfer experience. Just stay tuned for more articles.
Check this ultimate guide: https://thebusinessalert.com/irs-code-290/
Here is the main list of our latest guides for May 2022, check them: