Have you been wondering how you can make your banking services easier and more accessible? Well, the answer is with Stanbic Bank internet banking. If you are in Kenya, you can access this amazing and revolutionary service that gets you the bank wherever you are.
You can register and activate your account and start sending and receiving money online.
The Stanbic Bank internet banking in Kenya has become an easier and convenient way to access your bank account, not just in Kenya but also beyond the country.
With this service, you will say goodbye to the long banking queues and take charge of your banking hours. But how do you use the internet banking system in Stanbic Bank?
This question forms the basis of discussion where we will look at the comprehensive guide of using this service and how to ensure you are safe when using internet banking.
Read also: How To Make Your Santander Auto Loan Payment Online.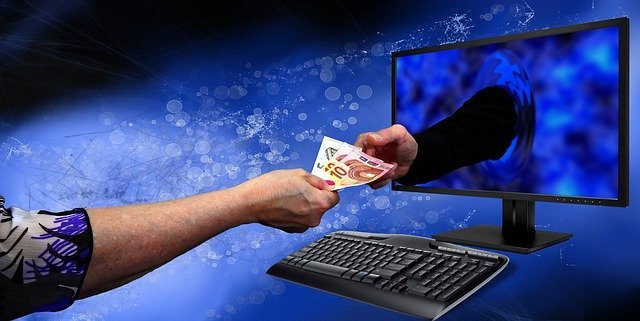 Follow the steps below to set up your Stanbic Bank internet banking account in Kenya:
Step 1: Open An Online Banking Account With Stanbic Bank Kenya
The internet banking system in Kenya is only open to Stanbic Bank account holders.
Therefore, you need to start by opening a bank account with the bank before you access the internet banking system.
Opening a bank account in Kenya with Stanbic is simple.
You only need to have your national Identity Card (Kenyan ID) or a valid passport (any country).
Walk into one of the many Stanbic Bank branches in Kenya and request a new bank account.
There are various types of accounts, so you have to select the one that fits your needs.
But still, internet banking is compatible with all types of accounts in Stanbic Bank.
Check out this: How To Use Equity Eazzy Mobile Banking In Kenya.
Step 2: Register And Link Your Stanbic Bank Kenya Account To The Internet Banking
Once you have a personal account with Stanbic Bank Kenya, you can proceed to sign up for an account with the Stanbic Bank Internet Banking Kenya.
The requirement for signing up is the 13-digit account number for your current or savings account.
Simply visit the ibanking online system found on the official website of Stanbic Bank Kenya.
If you are unsure of the website, simply follow this link: https://www.stanbicbank.co.ke/kenya/personal/Digital-Banking/Internet-Banking.
You will be directed to a page that allows you to register an internet banking account that is linked to your current or savings account.
Read this also: How To Register And Activate KCB Mobile Banking.
Step 3: Fill In The Required Details For The Stanbic Bank Online Banking
Once you have entered the account number, the system will verify the authenticity of the number and you will receive an email/SMS to confirm that your linked account should be enrolled for internet banking.
A new page will pop up that requires you to fill in details.
Fill in these details including the username that will be provided.
Set up a strong password following the instructions given.
When setting up a password, you must remember to use unpredictable names/numbers.
This will enhance the security of your internet banking account.
Read this: List Of Biggest Dams In South Africa.
Step 4: Wait For Your Internet Banking Account To be Approved
The forms that you have filled must be approved by the bank before you can start using the internet banking system.
If you provided all the details correctly, this should be instant. However, the approval time is dependent on the bank.
You should have an active Stanbic Bank Internet account by the end of the day.
You will receive details of your internet banking account i.e. username (usually your account number) and the set password.
This information will be sent to your nominated email associated with your Stanbic Bank account.
Step 5: Log In To The Stanbic Bank Kenya Internet Banking Account Online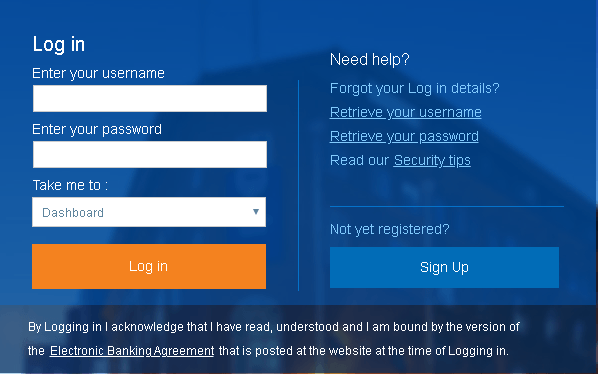 Use the details sent to your email to log in to your internet banking system.
This straightforward; just input your username and password and click on log in.
You may also like this: GTBank Transfer Code For Nigeria.
Step 6: Change Your Online Banking Account Password
Though it is not a requirement, it is better to change your password. This is because the password sent to your email might be accessed by someone else.
Therefore, to be on the safe side, just set a new password.
Navigate through the internet banking page and go to the setting tab and select profile then change password.
These are the preliminary steps involved in setting up an account on the secure platform of Stanbic Bank's internet banking.
Once you have completed these steps, you are now free to use the system.
Recommended reading: Are Life Insurance Premiums Tax Deductible?
Start Using The Stanbic Bank Online Banking System After It Is Activated

There are many internet banking services that you can enjoy and they include the following:
1. Send money
You can send money to other accounts using the Stanbic bank internet banking system.
Just click on the send money tab.
You will get different prompts that you should choose depending on where you want to send the money.
You can send to your other Stanbic bank account, a different bank account, to Kenya's mobile phones, etc.
2. Make payments
The system also allows you to make payments to different institutions. Just browse through the website/app to see where you can make payments.
3. Withdraw money from your internet banking account
You can withdraw your money to your mobile number and access it through one of Kenya's mobile networks offering money transfer services.
4. Check your account balance online
This is one of the most common uses of the Stanbic Bank internet banking system in Kenya.
Simply go to your 'balance' to check how much money you have in your bank account.
You no longer have to go to the bank or the nearest ATM to know your account balance.
5. Access your Stanbic bank account statement online
Before internet banking, getting your statement would have taken a lot of effort and time.
You had to go to the bank and fill in your details requesting for statement and wait for it to be generated.
However, the Stanbic Bank internet banking has made it very easy as you can now access your bank statement instantly. Just go to 'my account' and select 'statement'.
You may also like this: Ultimate Guide To Xoom Money Transfer.
Quick Tips For Using The Internet Banking System
When you are new to the internet banking system, many things might seem strange.
If you need a service and you cannot access it, simply go to the Search tab and input the service that you want and you will be redirected to the page with that service once you have clicked on it.
Downloading the Stanbic Bank internet banking App is also one of the best ways of improving your experience with this revolutionary service.
Make your life convenient by opting to use the Stanbic Bank Internet Banking in Kenya.
If you face any challenges, the bank has an active customer care team that you can reach 24/7.
This simple and easy article Was Last Updated on by Nana Abrokwa
Please you wish to visit this post "https://thebusinessalert.com/stanbic-bank-internet-banking-kenya/" ocassionally for changes and updates that we will make to this article.
Check this ultimate guide: https://thebusinessalert.com/sunlearn-student-portal-login/
In the year 2022, we bring you the best of banking and money transfer experience. Just stay tuned for more articles.
Check this ultimate guide: https://thebusinessalert.com/irs-code-290/
Here is the main list of our latest guides for May 2022, check them: