Guaranty Trust Bank (GTBank) has become one of the leading banks in Nigeria as well as Africa. This is partially due to the ease and security of transactions it makes available for its customers via its online banking system and USSD.
The GTBank internet banking in Nigeria allows a customer to handle transactions such as money transfer, payment for services as well as others without having to join the back of a queue in a physical bank, 24 hours a day, with speed, ease and security assured.
Most financial institutions offer online banking services on a wide range of products such as savings account, current accounts, to enable you to transfer funds and pay bills online.
This means you can bank online, check account information, and make all your transactions online right on your phone or laptop.
Read this also: GTBank Transfer Code For Nigeria.
This post would bring you up to speed on how to use the GTBank online banking service in Nigeria.
Read also: Beginner's Guide To Using Polaris Online Banking.
How to Register For GTBank Internet Banking In Nigeria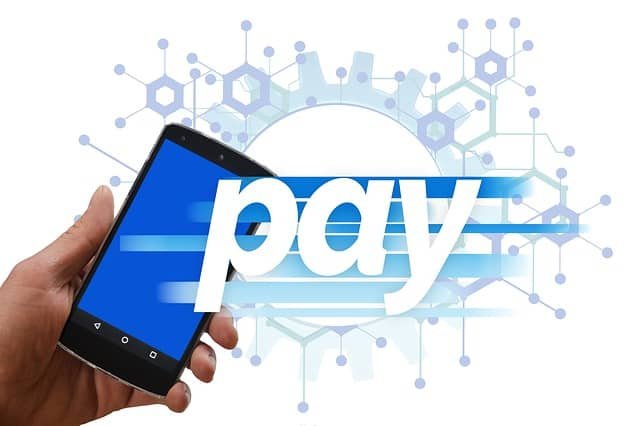 Follow this easy guide to register or signup for the internet banking account:
1. First, open your browser and enter this link "https://www.gtbank.com/".
2. Next, the user-friendly interface comes up, titled "Online Banking Personal".
3. Now on click on "register".
4. A short video clip appears, to give the user a breakdown of the registration process, though not mandatory to view.
5. Next, you'll have to fill out a form on the website. This form requires details such as debit card number, NUBAN account number, PIN number, and other necessary information.
6. You're also required to pass a CAPTCHA test before clicking "continue" to complete the registration.
7. You can then submit the form online, after which an email containing your login information is sent to your inbox.
These details include the username and password through which you can access the GTBank internet banking in Nigeria.
You need to read this: Standard Bank Branches In South Africa.
How To Get/Retrieve Internet Banking ID
You can retrieve your GTBank internet ID via email. First, you'll have to compose a text message containing your data in the following format:
IBANK (space) NUBAN Account Number and send it to 08076665555 i.e. 'IBANK 0226418488' to 08076665555.
Your GT Bank internet ID and data will be sent to the email address you used for registration. Head over to the GTBANK online login page to confirm.
Recommended reading: Ultimate Guide To Xoom Money Transfer.
How To Login/Sign In To Your GT Bank Nigeria Internet Banking Account
Visit the site "www.gtbank.com/" then click on login to access your GT Bank online account.
You'll have to fill in your user ID and password. Then click the login button.
How To Transfer Money With Your Guaranty Trust Bank Online Banking
The GTBANK online banking system also lets you transfer money to any bank account in Nigeria.
This service is available via the USSD service.
To transfer money with your GTBank account, simply dial *737*2*Amount*NUBAN account number.
From the next screen, select the bank of the recipient, e.g First Bank, Zenith Bank, Heritage Bank, UBA Bank Nigeria, etc.
The next thing to do is enter the last four digits at the front of your debit card, as well as the PIN number when the option comes up.
Please, wait till it says transaction successful.
At this point, you have successfully transferred money with your GTBank Nigeria account.
You may also like this: Ecobank Transfer Code For Nigeria.
How To Delete Beneficiaries From GTBank Internet Banking
Beneficiaries are those you may interact with via money transfer transactions in the past.
The account information of beneficiaries is usually saved for easier access.
But in most instances, you will not need the beneficiary information in your account.
Hence, it is important to delete these data.
To delete the beneficiary from your GTBank Nigeria account, you can do that by selecting or highlighting the beneficiary name and selecting the box named "Delete Beneficiary" beside it.
That is is, you have successfully cleared that beneficiary information from your account.
See this guide: CBZ Internet Banking Guide.
How To Receive Western Union Funds With Your GT Bank Account In Nigeria
If you want to receive money from Western Union to your GTBank online banking account, then follow these steps:
Login to your account on the GTBank Nigeria internet banking portal.
Select GTCollections
Click on "New Request".
Select the "Western Union money receive" option.
Input the details for payment on the form displayed.
Answer the secret question in the field provided.
Read through the terms and conditions and click "Continue".
Continue to the confirmation page to complete the transaction.
Check transaction history to see if your transaction was successful, then select "view receipt" in order to print your receipt.
How To Change Password On Your Guaranty Trust Bank Internet Banking
For security reasons, it is advisable to change your online password from time to time.
If you wish to change your internet banking password to one that you can easily recall, simply do the following:
1. Login to your account at the GTBank login page.
2. Click the "self-service" option at the left navigation bar.
3. Find the option which says "change your password" and click on it.
4. Next, type in your old/current password, and then under, input the new password. And then save.
You have successfully changed your password and it is more secured this way than using the same old password for a very long time.
How To Change Your GTBank Secret Question
Changing your GTBank internet banking secret question is as important as resetting your password.
It has so many security advantages.
To reset your secret question, follow this guide:
Visit www.gtbank.com
Go to the internet banking section
Log in to your internet banking account with your username and password
Select Self Service
Click on the Reset secret question and answer
Enter a new question
Provide an answer to the question you set in the previous step
Now, confirm the answer you provided
Enter the token code
You must enter the One Time Password for your Token
Click on Submit
That is it. you have successfully changed your GT Bank internet banking secret question and answer.
Please note that the change may take up to about 3 hours for it to take effect so you have to be a little patient with the system.
Check out this: Profitable Business Ideas In Africa.
How To Use The GTBank Token In Nigeria
A token is a small device that banks present to their customers (upon application) to generate security codes and OTPs for online money transfers and payments.
To use this device, this token has to be activated and linked to your bank account.
If not linked or activated, an error message saying 'internal server error' pops up on your screen each time you attempt to make use of it.
How To Activate The GTBank Token
The token issued to you becomes fully active after 24 hours.
To link your token to your online banking account, simply do the following:
I. First, visit the GTBank online banking website at "https://www.gtbank.com/" and sign in with your user ID and password.
II. As soon as you're signed in successfully, go to settings and select the 'help' menu on the left.
III. Next, fill in your token identification number in the space provided without adding the hyphen (e.g. 012345672).
You can find this Identification Number on a white panel at the back of your token device.
IV. As soon as the previous step is completed, an SMS from GTBank will be sent to your registered phone number, acknowledging the successful activation of your token.
You can now use your token for online money transfers, payments, and other transactions where it may be required on the GTBank platform. Keep your token safe.
The GTBank Internet Banking App For Nigeria
The GTBank mobile app lets you perform your transactions seamlessly and securely.
It has a friendly and sleek user interface that is easy to use.
The app is built with various transactions and a function that lets you check your account balance, recharge your phone, transfer cash, confirm or cancel cheques, as well as others.
The GT Bank app is available on a range of phone platforms such as android, iPhone, Blackberry, and Windows.
To install the app, simply visit the App Store or Play Store on your phone.
Search for the GTBank mobile app and select "install".
Wait for the install to be completed, open the app, and enter your login details, and voila!
You're all set for Internet Banking.
Use the comment section below to share your experience with the GTBank internet banking system.
This simple and easy article Was Last Updated on by Nana Abrokwa
Please you wish to visit this post "https://thebusinessalert.com/gtbank-internet-banking-nigeria/" ocassionally for changes and updates that we will make to this article.
Check this ultimate guide: https://thebusinessalert.com/sunlearn-student-portal-login/
In the year 2022, we bring you the best of banking and money transfer experience. Just stay tuned for more articles.
Check this ultimate guide: https://thebusinessalert.com/irs-code-290/
Here is the main list of our latest guides for May 2022, check them: