Without a doubt, the smoothie business in Nigeria is a lucrative and profitable business to start in 2020. Food products are always very well sold across the length and breadth of Nigeria since they are the essential human needs.
Therefore, consumption demands an ample supply of food and beverages, and this is not ignored by entrepreneurs who want to operate profitable businesses.
But how profitable is smoothie business in Nigeria?
The smoothie business is one of the most lucrative enterprises in Nigeria, at least, in the food industry.
Currently, we can see a large number of businesses with a very varied offer. However, in hot seasons, especially juices and smoothies, end up being one of the most desired food and beverages by almost every Nigerian.
So, in today's article, if you are interested in this smoothie business idea, we will see how profitable it is for a smoothie business in Nigeria.
Also, we will teach you how to set up a juice and smoothie store in your state in Nigeria, and how to get the best results.
Frankly speaking, this is a lucrative business in Nigeria, and you will be successful in this venture.
If you are ready to learn, then let us start now.
How To Get Started For A Profitable Smoothie And Juice Shop In Nigeria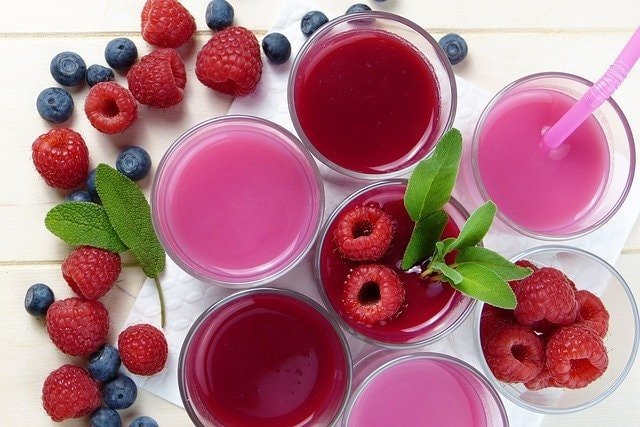 Start by making a smoothie business plan, which will be the basis for the juice and smoothies store.
It is the business plan that will guide you as to how to start and run a successful smoothie business.
One of the most significant things for those who want to learn and set up their juice and smoothie shop is your business location.
So if you can find a location where there is a good movement of people, then your juice business will be booming.
To stress again, the location of your smoothie business is a significant determinant in the success of your enterprise.
You must consider it if you want to start a lucrative smoothie business in Nigeria.
Just make sure you get as many eyeballs on your product as possible.
This way, the patronage of your product is assured.
Read also: Palm Oil Business Ideas In Nigeria.
Vary The Menu Of Your Smoothie Business To Make It More Lucrative
Inasmuch as the location is key in your business, the content and variety of your product are equally essential.
Don't forget to adjust the menu of the products sold in your store. With this, we mean to formulate a first offer and offer juices and smoothies with a variety of fruits such as watermelon, cashew, strawberry, orange, pineapple juice.
You can also use several other fruits like an avocado, banana, pear.
No matter how hard you try in this enterprise, you need to know how to make tasty smoothies in Nigeria before people can patronize.
Just go through the smoothie recipes available and pick the one that will work for your customers.
In the course of your Smoothie business, you will be able to acquire more highly demanded by the public.
Related guide: Top Real Estate Companies In Nigeria.
Operation Of A Lucrative Juice And Smoothie Store In Nigeria
In different states in Nigeria, the smoothie is a profitable business idea that begins informally.
Most people set up drinking bars, and they sell assorted drinks, but opening a shop specifically for smoothie and juice is one of the most profitable business ideas that is sprouting in every corner of most Nigeria states.
We can have a wide variety of drinks in different formats and for all tastes in this place. We can even include small foods or snacks to accompany the drink.
You can also consider setting up some tables and chairs so that your customers can enjoy drinks comfortably.
Read this too: Snail Farming Opportunities In Nigeria.
Juice And Smoothie Store Requirements For A Successful Enterprise
It is necessary to analyze the legal factors to have everything working correctly, so you must register your company.
Ideally, look for an accounting firm to help you with all these initial details since it will be crucial for your beverage store to become a reality.
You can ignore most of the elaborate business plan and all that stuff if you are just setting up a smoothie business at home.
But this is what you actually need to know.
Always think about taking your business to the next level.
As a startup, and more importantly, a Nigerian, the financial constraints are always imminent in entrepreneurship.
Setting up a natural juice and beverage store without applying an excellent initial investment will not be successful.
These are some of the essential requirements you should consider for a profitable smoothie business in Nigeria:
A good location
Develop a business plan
Acquire the necessary permits
Determine your menu
Develop a good marketing strategy
Get a business bank account
Build your brand
Obtain business insurance for your smoothie shop in Nigeria
Check this also: Polaris Internet Banking Guide In Nigeria.
How Much Will It Cost You To Start A Profitable Smoothie Business In Nigeria in 2021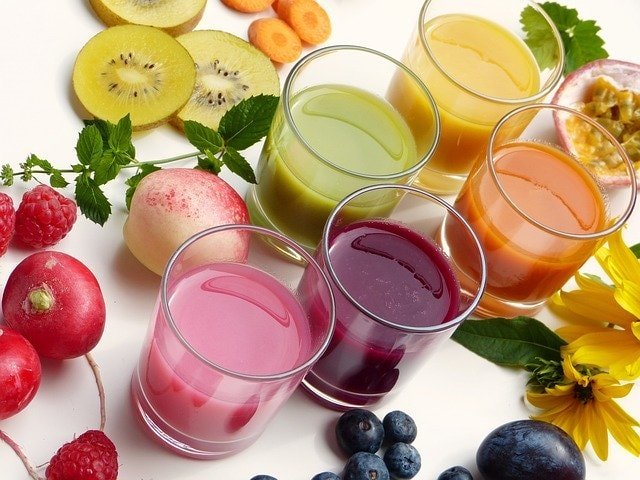 The amount of money you will require to start a smoothie shop in Nigeria could vary since it will depend, to a large extent, on the general structure of the store you want to set up and the concept.
The following are some of the equipment needed to start a smoothie business in Nigeria:
Chairs
Freezers
Variety of fruits
Decoration
Counter for preparing juices
Benders
Purchase of the juice cart
Drinking utensils
In addition to the material mentioned above, another key need is the suppliers of the products with which juices and smoothies are to be prepared.
Make sure you buy quality products, preferably as organic as possible, and always have a base for the daily offer.
Tips To Start A Profitable Smoothie Business In Nigeria
Most of the new entrepreneurs who seek to understand how to set up a juice and smoothie store, end up with a little fear.
This is because they believe that it will not generate the expected results, especially since it is not a business that works exclusively very often.
So this is where we should do a proper market study, talk to the people in your city, and create an effective business plan that allows us to capture their attention.
We can take a look at the demand for juices and smoothies in other businesses since it is constant in practically all states in Nigeria. Therefore it is worth investing in this business idea.
Do not neglect the importance of offering different types of drinks and natural juices for all tastes and any occasion for your clients.
You should study the fruit juice market in Nigeria before making a determination.
It is extremely important that the investment capital is organized and distributed, responding to all the business needs, from the purchase of the items to the advertising at the time of launch.
On the other hand, it is also noteworthy that if you plan to use the public space to set up your smoothie cart, you have the necessary permits. Otherwise, you may be fined by local authorities if you do not have it.
Now that you know how profitable is smoothie business in Nigeria, you need to start and invest in the enterprise today.
Here is the list of our recommended articles:
Business With No Capital, Lipgloss, Locksmith, Makeup, Mining, Nail, Night Club, Number Plate, Nursery Planting, Renovation, Retail Business, School Uniform, Scrapyard, Tyre Business, Upholstery, Vegetable Farm, Vending Machine, Virtual Assistant, Trucking Business, Truck Business, Tender Business, Taxify, Cleaning Business, Distribution Business, Fruit And Vegetable, Landscaping Business.
This simple and easy article Was Last Updated on by Nana Abrokwa
Please you wish to visit this post "https://thebusinessalert.com/profitable-smoothie-business-in-nigeria/" ocassionally for changes and updates that we will make to this article.
Check this ultimate guide: https://thebusinessalert.com/sunlearn-student-portal-login/
In the year 2022, we bring you the best of banking and money transfer experience. Just stay tuned for more articles.
Check this ultimate guide: https://thebusinessalert.com/irs-code-290/
Here is the main list of our latest guides for May 2022, check them: